Carryway to display special Team BRIT electric shuttle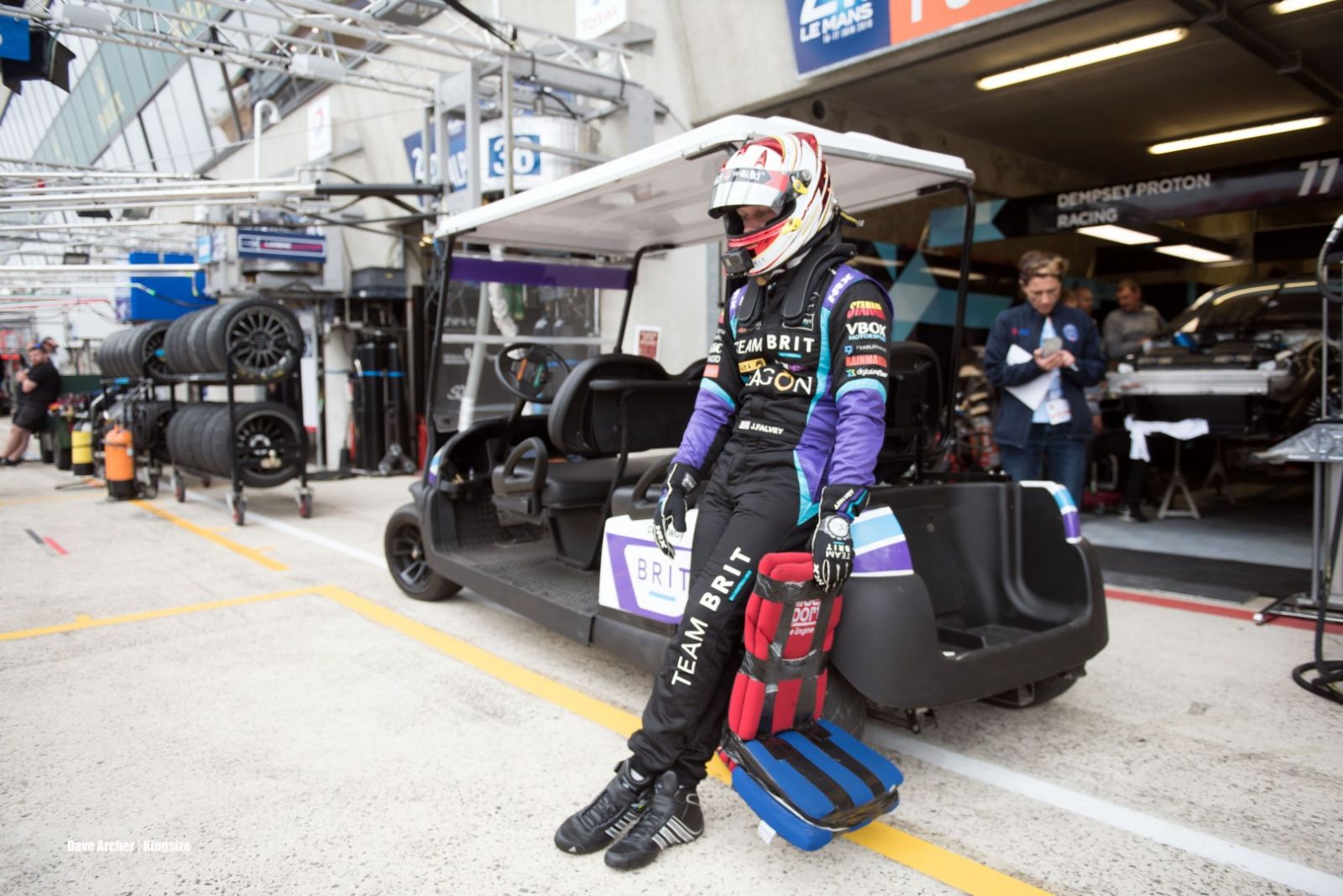 Carryway specialises in reliable, high-quality utility vehicles and transport buggies and will be exhibiting at this year's Showman's Show. The company proudly support Team BRIT, the motor racing team which aims to inspire people with disabilities, PTSD and mental health issues. Earlier this year it pledged its support to the team by supplying them with a bespoke 4 seat electric Club Car shuttle buggy in Team BRIT colours that will take pride of place on the Carryway stand.
Team BRIT consists of injured military service-men and disabled civilian drivers who compete on equal terms with able-bodied competitors utilising world-leading hand control technology. The new e-powered buggy was utilised by Team BRIT at this year's Le Mans race, transporting drivers and engineers around the pits, towing goods trailers and providing disabled drivers with the ability to participate in pre-race track assets which would usually involve walking the circuit.
Carryway delivered the electric buggy to Snetterton race track in Norfolk, on Thursday 7th June as Team BRIT were giving their Aston Martin Vantage GT4 car a final shake down prior to their trip to Le Mans.
CEO and founder of Team BRIT, Dave Player said: "We were so pleased to receive our Carryway buggy yesterday. The incredible stories of our drivers mean that we receive a great deal of attention everywhere we go, and I'm sure our new Carryway buggy will attract even more interest as we travel around the country and the globe, making history race by race. I would like to thank everyone at Carryway for such a fantastic donation – we look forward to showing it to our fans and race spectators throughout the year."
Sarah Black, managing director of Carryway, said: "At Carryway we are always looking for good causes to support, and when we learned of Team BRIT's requirements we were more than happy to help by supplying them with our custom 4 seat electric buggy. We hope the electric vehicle will be a great help to the team and wish them all the best in the race season to come."