Dynamic Outdoors put the show in Showman's!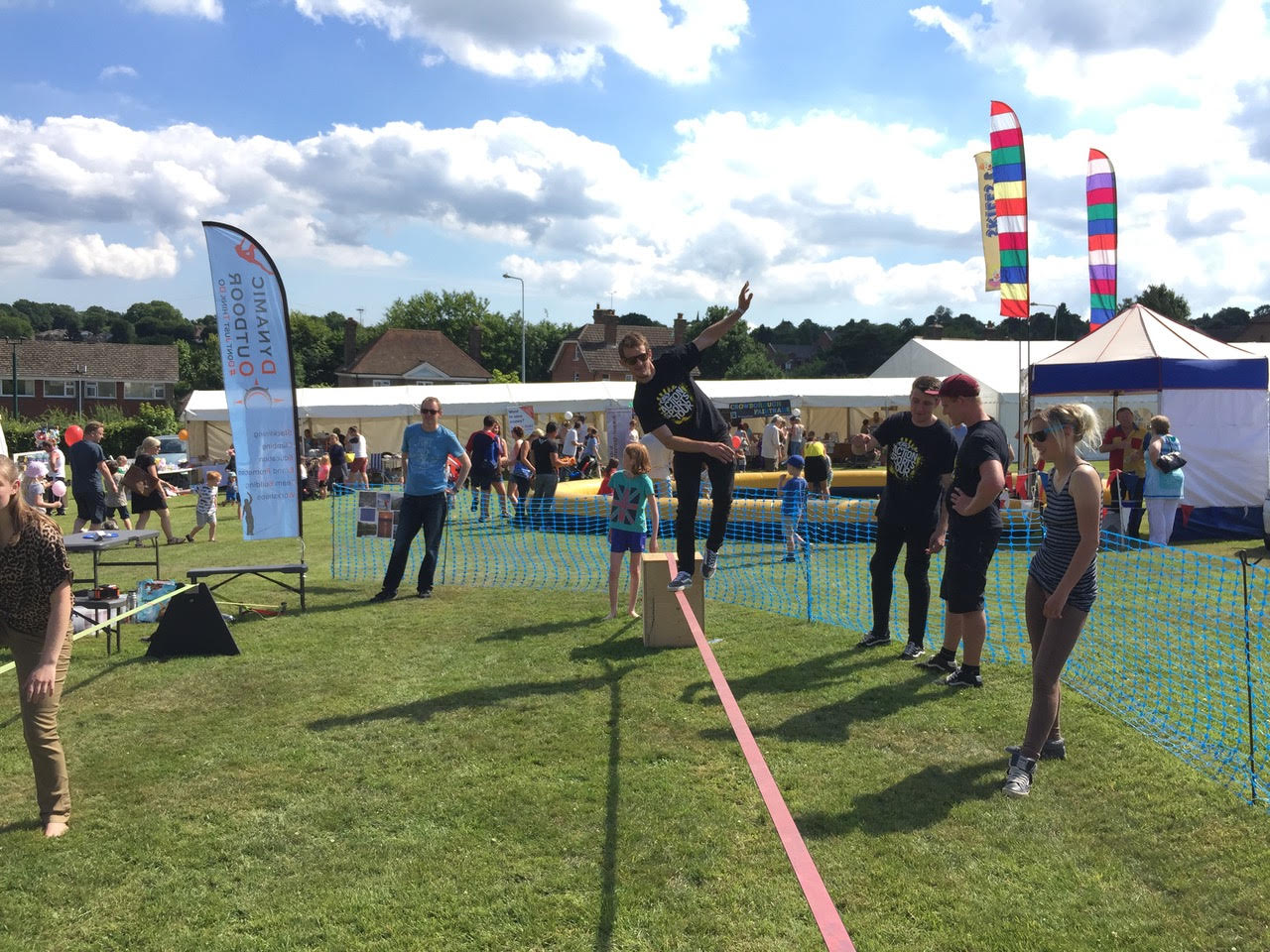 For those who want to bring some true entertainment to their event, the Dynamic Outdoors stand is an absolute must. Located in the Acts and Attractions area, the Dynamic team will be on hand to showcase how they can help you create an event with a difference.
Specialising in circus skills and slacklining, visitors to this year's Showman's Show will see Dynamic launch the addition of acroyoga, acrobatic workshops and arco walkabouts to the team's repertoire. The company provides effective and engaging solutions for everyone from schools and councils to brands looking to launch a new product or service.
Outside of circus skill activities, the Dynamic team are also able to transform an event's outdoor space by supplying hammocks to create unique chill out areas. Expect to see a mammoth hammock stand at the event complete with 12 smaller individual hammocks. On top of that, Dynamic Outdoors will be running three to four slackline demonstrations each day.
Suitable for both large and small scale events, as well as team building exercises and plenty more, the Dynamic team will be more than happy to discuss your needs throughout this year's Showman's Show.