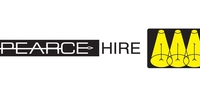 Pearce Hire
Telephone: 01733 554950
shaun@pearcehire.co.uk

Visit Website


Company Information
Pearce Hire specialise in providing lighting, audio, power distribution services and equipment rental for the outdoor and corporate event sectors.
Videos

Pearce Hire provides award winning temporary power distribution and infrastructure; lighting, audio, staging and dry hire; servicing and in-house electrical testing; turnkey solutions and consultancy; technical project management and production services for over 2,000 events per year. Specialising in temporary power provision for Greenfield sites, Pearce Hire regularly supplies power for events in stately home gardens, areas of outstanding beauty and unique natural environments.
Pearce Hire offers consultative production partnerships with clients, delivering exceptional production solutions which are fit-for-purpose. Pearce Hire is an outstanding advocate of sustainable production practices with extensive pre-planning and attention to detail.
Contact us to discuss your 2021 events now - we will work with you to achieve the most energy efficient, budget-sensitive production services available!
Categories
Audio, Visual & Radio Communications, Electrical Contractors, Generators & Lighting
< Return to Exhibitors