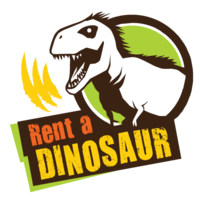 RentaDinosaur
Telephone: 01689 862825
info@rentadinosaur.co.uk

Visit Website


Company Information
A fun, interactive, educational dinosaur show. Featuring 4 huge Dinosaurs, including Europe's biggest Triceratops and 9 baby Dinosaurs!
Videos

We've been overjoyed to work with clients recently to create socially distanced Dinosaur events, which have been fun and uplifting for everyone. Seeing children jumping for joy, parents roaring with laughter and even grandparents dancing with the dinosaurs, has been simply fabulous!
Questions / suggestions always welcome!
Categories
Childrens Entertainment, Historical, Medieval & Educational Displays, Street Entertainers & 'Mix & Mingle' Acts
< Return to Exhibitors