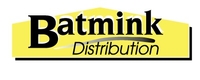 Batmink Distribution
Telephone: 01458 833186
info@batmink.co.uk

Visit Website


Company Information
Specialist trade supplier to the events industry including furniture, sound, lighting, staging and special effects.
Videos

Batmink Distribution is your first choice for professional audio, lighting, event furniture, staging, hardware & effects equipment.
We have over 35 years' experience and are now established as one of the largest wholesale distributors within the UK, supplying a range of leading brand names and a range of our own exclusive brands to the professional and commercial leisure, retail, hospitality, live music, theatre and events industry.
To find out more about Batmink visit us at https://www.batmink.co.uk/
Categories
Audio, Visual & Radio Communications, Flooring, Carpet & Synthetic Turf, Furniture, Linen & Catering Equipment, Interior Tent Decorating & Finishes, Stages
< Return to Exhibitors