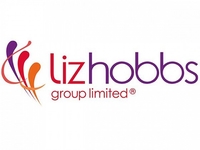 Liz Hobbs Group Ltd
Telephone: 01636 555666
commercial@lizhobbsgroup.com

Visit Website


Company Information
Pioneering providers of staging, dynamic lighting and audio systems, with a flair for creative delivery to the highest industry standard.
Videos

LHG Productions supplies and installs a variety of stages, from mobile stage units to the largest stadium structures available.
By utilising the latest equipment and operational technology, we ensure that we can provide the best possible service to our clients and meet all the relevant safety standards. As well as the large range of standard stage designs, a bespoke design and build facility is also available to create decking, roofs and structures to facilitate any event.
Likewise, our in-house production team work to provide lighting and sound solutions for a diverse variety of events - from small intimate functions to high profile music events. Concerts festivals and product launches, the possibilities are endless.
Our mobile stage sizes range from 7 to 30 metres and are dynamic and convenient. Talk to our team today about managed hire packages.
Categories
Audio, Visual & Radio Communications, Electrical Contractors, Generators & Lighting, Stages
< Return to Exhibitors