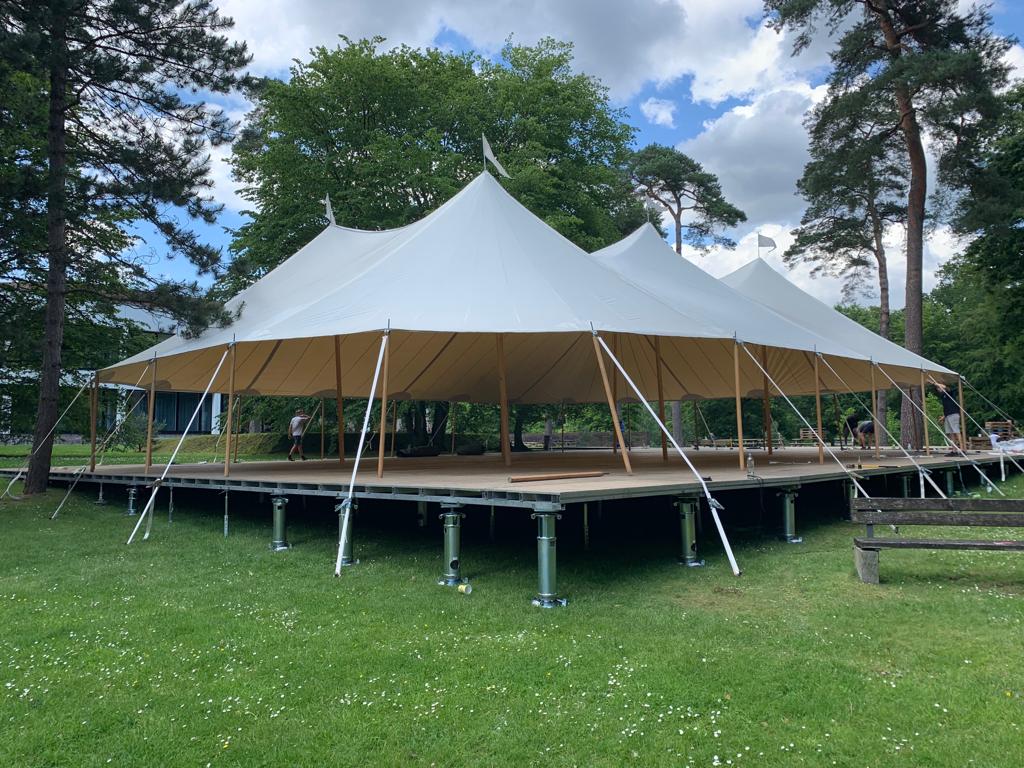 FloorStak, the manufacturers of support levelling and access products for temporary structures will be partnering with Tidewater® Sail Cloth Tents Europe at this year's Showman's Show held at the Newbury Showground in Berkshire, UK. The full range of FloorStak products, including steps, ramps and balustrades will be on display along with an example from the exquisite range of Tidewater® Sailcloth pole tents.
Tidewater® Sailcloth Tents are a durable, profitable solution for the event and rental industries. They are modular, ensure natural light, create a luxurious and spacious atmosphere and meet all required European fire and safety standards. The ProSailTM-patented sailcloth is designed to withstand all weather conditions. On top of that, Tidewater® Tents offers custom training and marketing materials.
Didier Heylen, managing director of Tidewater Tents Europe, indicates "Floorstak and Tidewater® are highly complementary products. There is a natural fit between our two organizations and the joint participation in the Showman's Show will bring benefit to our customers across the region."
Alan Shaw, CEO of FloorStak comments: "Traditional style pole tents are seeing a real renaissance just at the moment, and Tidewater's commitment to incorporating modern materials and innovative design features is very much in harmony with the philosophy behind FloorStak products".
This will be the first joint marketing effort between the two product manufacturers although their products have been widely used together in the event hire industry for several years. Tidewater® Tents Europe is not new to the UK or the European market, but this will be the first time the product has been displayed at an exhibition in the UK.