Mobilising Events Processes - inspHire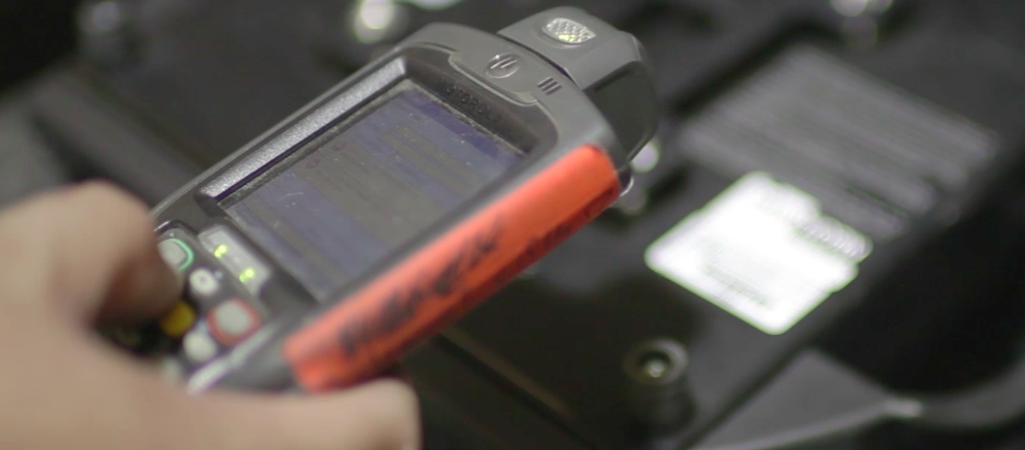 After a successful 2017 show, inspHire is excited to exhibit its latest developments at the Showman's Show 2018. Over the past 12 months, inspHire has been working hard to create features and functionality specifically for the events industry and to further mobilise processes. A few of the latest additions to inspHire include; scan and track RFID tags using inspHire Mobile, the ability to track inspHire Mobile users via GPS as well as new integration with popular accounts package, Quickbooks Online.
In addition to inspHire's Barcode and QR Code capabilities, RFID tags have also been introduced. Scanning RFID tags using inspHire Mobile enables businesses to know exactly what kit is being used for a project. Whether it is a single item or a package consisting of numerous items, inspHire is able to correctly attribute and distribute them all. This brings benefits such as being able to monitor and analyse utilisation as well as ROI for specific kit items. Also, RFID tags help to give an accurate representation of exactly what kit is leaving and returning to the warehouse, which is imperative for understanding whether something is available for rent or is already out on a project.
Tracking inspHire Mobile using GPS brings an array of benefits to both the businesses as well as the customer. Firstly, the ability to track and monitor a route for your delivery drivers enables you to alter or add to your driver's schedule depending on the ever-changing circumstances. For example, a customer calls in asking for kit to be collected early, you can see your driver is in the area, ahead of schedule and is therefore able to collect the item. This also allows you to react to urgent customer requests much quicker, meaning you're improving the service you give and getting kit to and from customers when they need it.
Aligning your rental software with an accounts package will enable you to improve the cash flow process and makes keeping on top of finances much easier. Which is why inspHire has developed seamless integration with popular accounts package, Quickbooks Online. inspHire knows that integration with accounts packages are vitally important for businesses, enabling them to take complete control of their invoicing and reducing the amount of data input and admin needed.
inspHire's general manager, Martin Bestwick said: "The need for rental software to be mobile is growing by the day. As a society, we want access to everything instantly. Thanks to technology our attention span is shortening and ease as well as speed of access is crucial when it comes to serving customers and selecting internal systems.
We're taking more enquiries and implementing more inspHire Mobile applications than ever before. In turn we're also dedicating a lot of time to enhancing the features and functionality we offer, not only to include features that are expected, but introducing cutting-edge, first to market development that can help businesses across the events industry unlock potential".
To discover more about inspHire and how its software is already benefitting businesses of all sizes across all sectors of the events industry, visit www.inspHire.com where you'll find information about a variety of products as well as detailed case studies and testimonials.
Visit us in the Exhibition Hall, Stand 54