MSS International's vision for sustainable sanitary solutions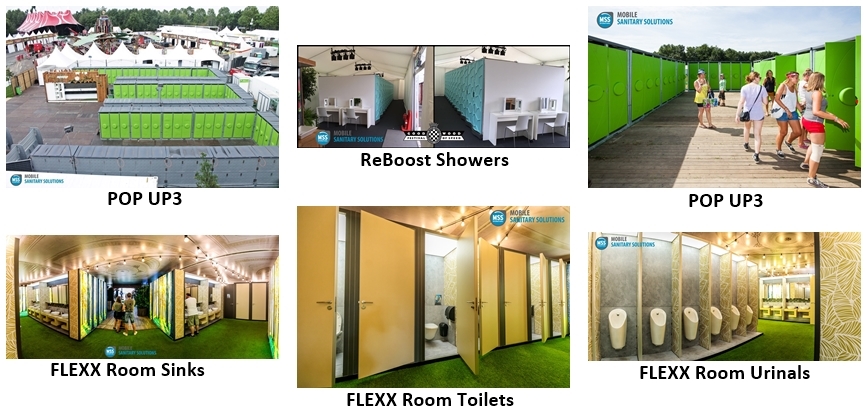 MSS International will be exhibiting a range of sustainable sanitary solutions at the Showman's Show 2018. The company's vision is to provide the best sanitary solutions possible for our customers and its end users; leadership through innovation and development, engineering and production.
Its POP UP3 modular vacuum toilet system is inherently sustainable, saving 90% of water consumption and therefore also saving 90% of waste water production, compared to regular flush toilets, and saving 70% of transportation costs, as it can ship 99 toilets on a single truck.
The modular ReBoost Shower system is transported and stored in special racks - 48 ReBoost showers fit in a single truck. They also come equipped with water saving shower heads and a time operated push button and will only use 4.5 litres per minute. With a heavy-duty heater (propane or diesel) it provides a 100% warm and comfortable shower.
FLEXX Rooms is MSS' brand new VIP modular sanitation system that runs on vacuum and includes toilets, hand wash stations, urinals and panels to create corridors, hallways, or side covers.Ceilings and panels are equipped with LED lights and can be branded very easy.
The MSS team hopes to see you at the Showman's Show to take a look at the products for yourself. You will find them at Avenue D, stand 233.