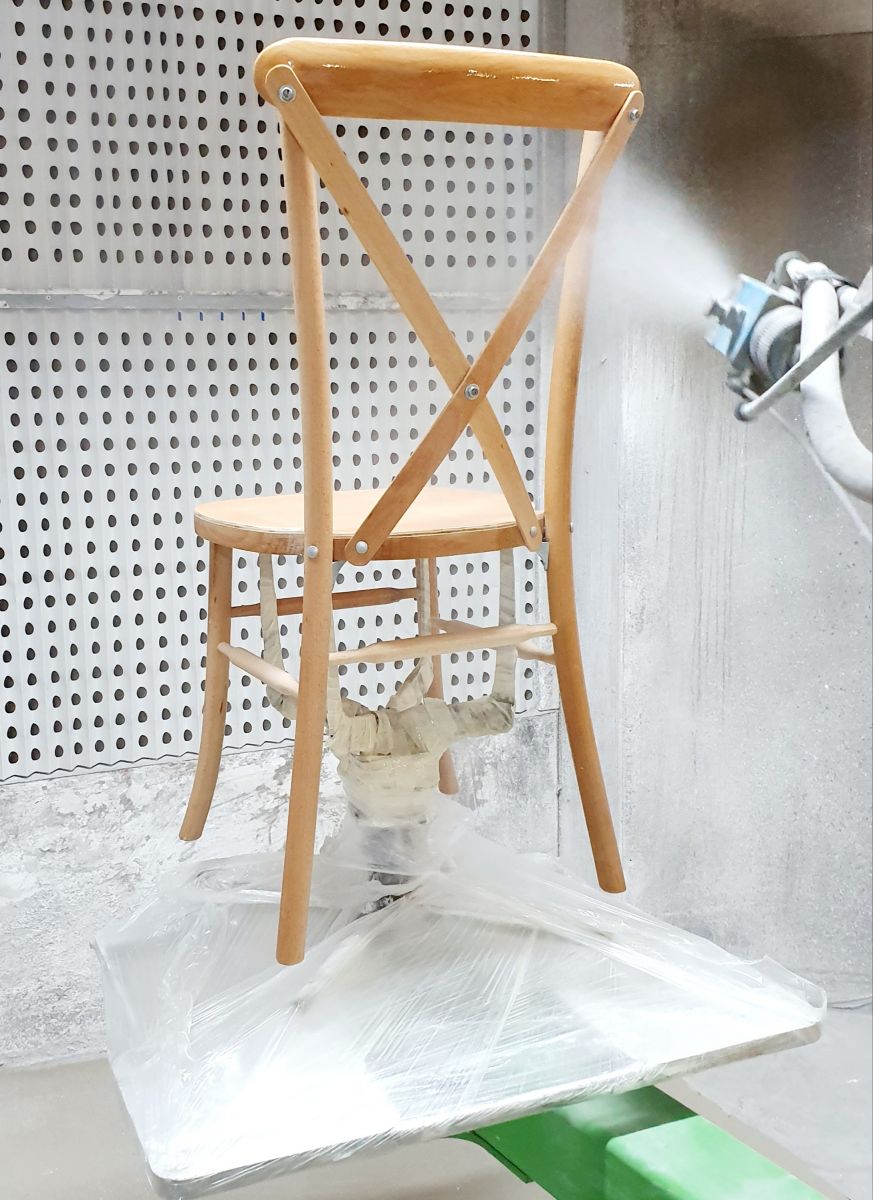 Rosetone will be returning to The Showman's Show this October, the family run business has over 30 years' experience in the events and furniture industry. Specialising in hire and refurbishment services, along with the sale of event furniture.
After reviewing its production levels, it has decided to take a modernistic approach and invest in a robotic spraying machine that has the ability to spray over 500 chairs in one day. After several months of planning and organising, it has recently been installed in its factory. In addition to its rapid spray, it also achieves a high quality finish. With the ability to spray wood stain finishes, solid colours and even a mix of the both – the robot sprayer has the attention to detail required to meet customers' standards.
The team will be available throughout The Showman's Show to discuss the robotic spraying machine's capabilities and the range of finishes that can be achieved.