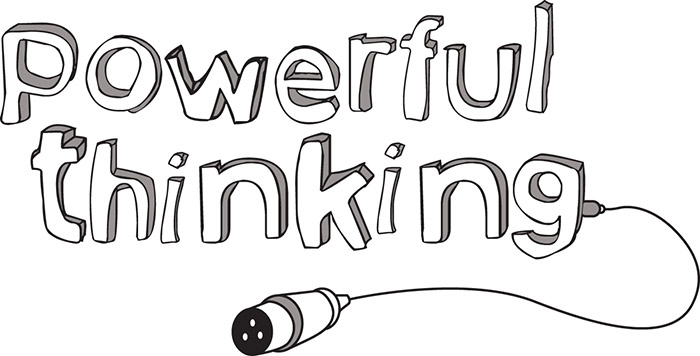 Lance Show & Publications Limited, organiser of the Showman's Show 2016, has announced today that Powerful Thinking, the think-do tank working towards an energy efficient, low carbon and cost effective future for festivals will feature within its inaugural Campfire Session programme. The Showman's Show will be held at Newbury Showground on 19th – 20th October, with the panel discussion entitled 'Smart Power for Outdoor Events' taking place from 10am – 10.45am on Thursday 20th.
The impressive panel for the Smart Power session includes Rob Scully, site and production manager and energy consultant, speaking about his great work on sustainability with Glastonbury and other UK festivals; Shaun Pearce, managing director of Pearce Hire and representative for the Production Services Association; Andy Mead, CEO of Firefly Clean Energy; Laura Pando, previously sustainability coordinator for Festival Republic and now programme manager at Julie's Bicycle and Sid Rogerson, who brings his many years of experience as system and power technician to the table. The panel will be chaired by event PR veteran Graham Brown, managing director of Plaster Creative Communications.
Chris Johnson, chair of Powerful Thinking said: "As smarter and more efficient approaches to energy use at outdoor events is starting to become the norm, Powerful Thinking presents a panel of leading experts who discuss what practices are working across the sector, trends and technologies. We act as catalysts to share information about the introduction of more sustainable procedures to create positive changes reducing carbon impact – which can also save money on fuel bills. Having a forum like the Showman's Show for us to conduct an innovation session is highly beneficial and assists with delivering our message to a wider audience."
Commenting on the addition to the programme, Johnny Lance, organiser of the Showman's Show said: "We've noticed a real shift in attitude towards sustainable solutions for events, with an increase in the demand from visitors and more and more exhibitors showcasing environmentally friendly products and services. Initiatives like Powerful Thinking are instrumental in raising awareness and encouraging change, so to be able to provide a platform for them to discuss practical solutions is extremely pleasing. We're really looking forward to the session and will be watching with interest."
The Campfire Sessions are free to attend, to register for the Showman's Show 2016 please visit www.showmansshow.co.uk .