Unique urinals from Peefence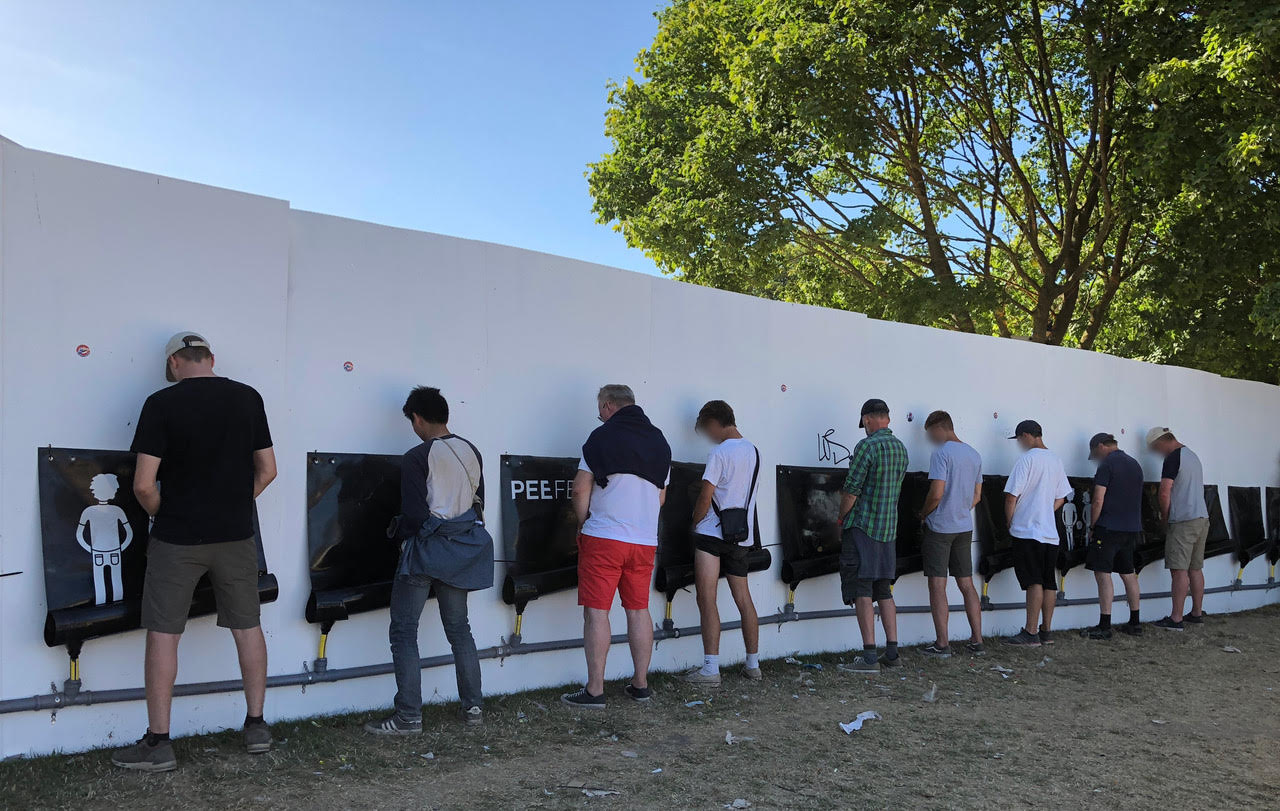 Peefence, the unique sanitary solution for outdoor events, will be exhibiting at the Showman's Show for the first time this year. The company is exhibiting its innovative urinals as they have identified a need for scalable sanitation in the UK and Europe. Combined with its customisable graphics, it can provide urinals as a completely integrated part of any event.
The company plans to show visitors the product from a fun and engaging stand, and will also feature a very special visitor, so make sure to drop by and say hello to him! There will also be a competition where visitors will have the opportunity to win a Starter Pack, that includes both Peefence urinals and Dropbucket waste-bins.
The Peefence urinal is a completely new way for festivals and outdoor events to nudge the audience towards cleaner surroundings, while providing an engaging platform for communication, advertisement or sponsor exposure. The urinal is made from a thin plastic sheet, which is flexible for compact storage and efficient transport.
The award-winning and patented urinal which is developed in Denmark, has proven to be a successful and much needed part of major Danish festivals for several years. This includes Roskilde Festival, who have had Peefence installed for the fourth consecutive year, with 650 units in 2018, draining 200.000 litres of urine during the festival. Christina Bilde, spokesperson for Roskilde Festival states: "Peefence helps us eliminate urine problems and has thus improved the atmosphere for our guests significantly, in an engaging and environmentally friendly way."
Counting several major events and venues, such as Distortion, Copenhell heavy metal festival, the Danish National Stadium and additional large stadiums, the Peefence is suitable for a broad spectrum of events.
In addition, it provides a unique branding platform, male event goers stare at urinals for several minutes each day – so why not make it a memorable experience that plays to event organisers' advantage? With Peefence you can apply any strategic messages, logos or advertisements of choice. The Peefence team are more than happy to assist in creating ideas and solutions for captivating content.
Head to the Marquee Suppliers' Pavilion, stand 128, Avenue G.