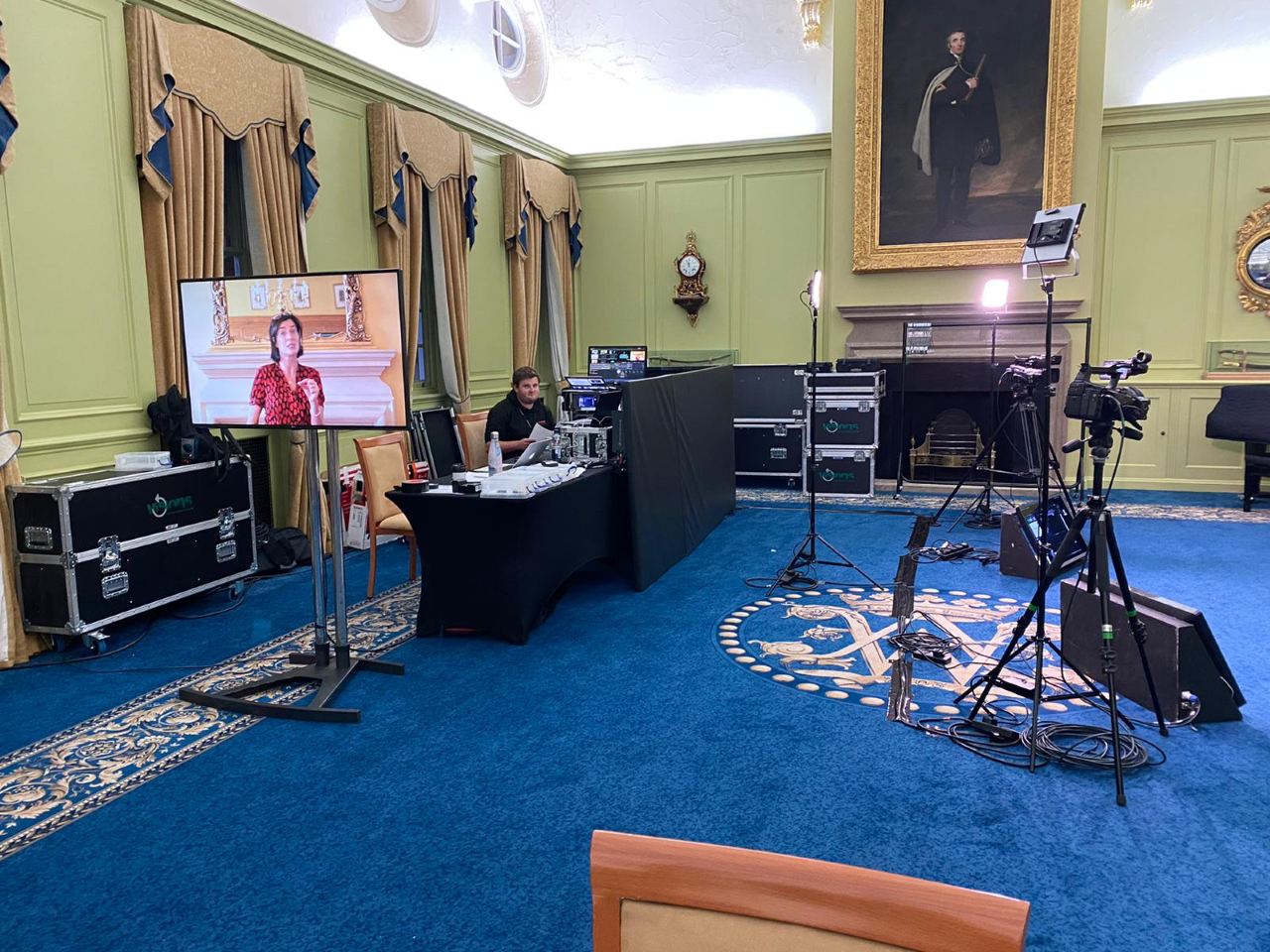 Now more than ever companies are looking for hybrid or virtual solutions which enable them to deliver their event online. Visions and Dobson are committed to helping to do just that and have launched a new hybrid presentation service.
Brought to you by an experienced team with a history dating over 35 years, using the latest streaming and online tools it can help keep the lines of communication flowing. As part of The Event Technology Group, it has combined the creative and technical knowledge expertise from within its family group of companies who have the first-hand experience of digital platforms to form Hybrid Presentations. They're not forcing one platform on clients and are using multiple platforms to suit the customers' needs. Whether it's an exhibition, conference or an event it has a solution.
Heading up Hybrid Presentations is Sarah Hamilton, project manager who says: "We're committed to continuing to deliver event experiences even if for now, they can't be live. Whilst hybrid events will never replace live events they offer a platform that can certainly help to bridge the gap that organisers are currently facing because of Covid-19."
Studio facilities are available in London, Reading and Manchester and in addition to this, it produces events using a wide range of streaming options including break out rooms, sponsor pods to maximise audience engagement. A new website dedicated to hybrid and virtual events has also launched so that all the available resources can be accessed in one place - www.hybridpresentations.co.uk.
Sarah continues: "Over the last few months we have worked with clients on several events across the UK utilising the best available technology and platforms. Turning visions into reality is our familiar company strapline – and now it's available digitally!