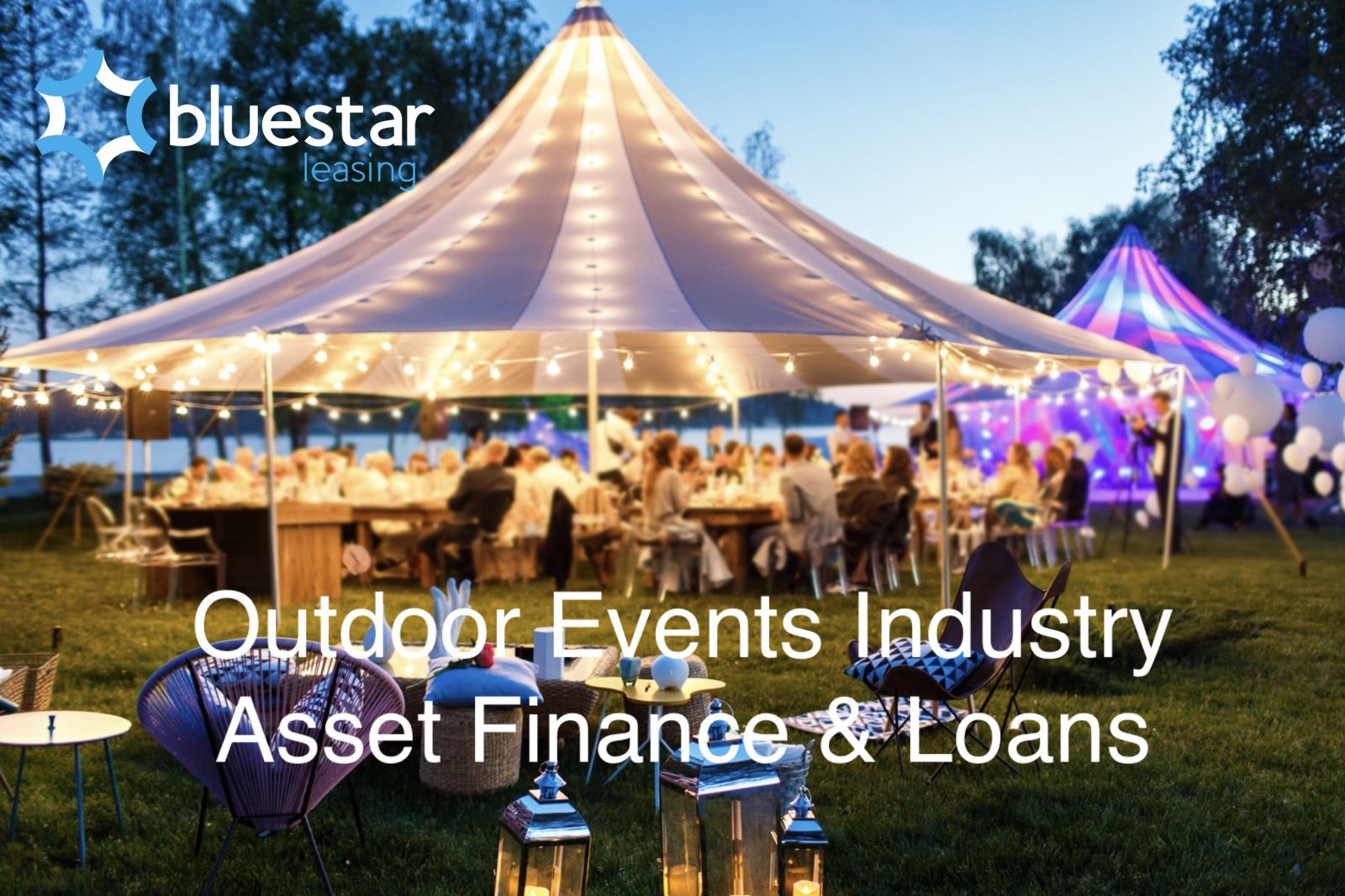 Established in 2007, Bluestar Leasing part of the Manx Financial Group PLC, is a business finance company proudly supporting the UK outdoor events industry.
For the sixth year running, it is delighted to be exhibiting at this year's Showman's Show and is looking forward to meeting new and existing customers and fellow exhibitors. You will find the team in the CoverMarque Temporary Structure Supplier's Pavilion.
Whether you're replacing equipment or require a loan to expand your business, Bluestar Leasing can help. It also supports new start businesses. If you're an exhibitor or a b2b equipment supplier, talk to a member of the team about its supplier finance solutions. You'll be provided with all the tools to offer finance to your customers and help you to sell more.
Bluestar Leasing's outdoor and events equipment financing solutions are quick, flexible, and available to Limited businesses. It offers leasing, hire purchase, flexi loans from 3 months to 6 years, the government-backed Recovery loan scheme, HMRC VAT and TAX loans and invoice finance. Whatever finance you need for your business, it can help.
Visit the Bluestar Leasing team at the show for your finance quotation.