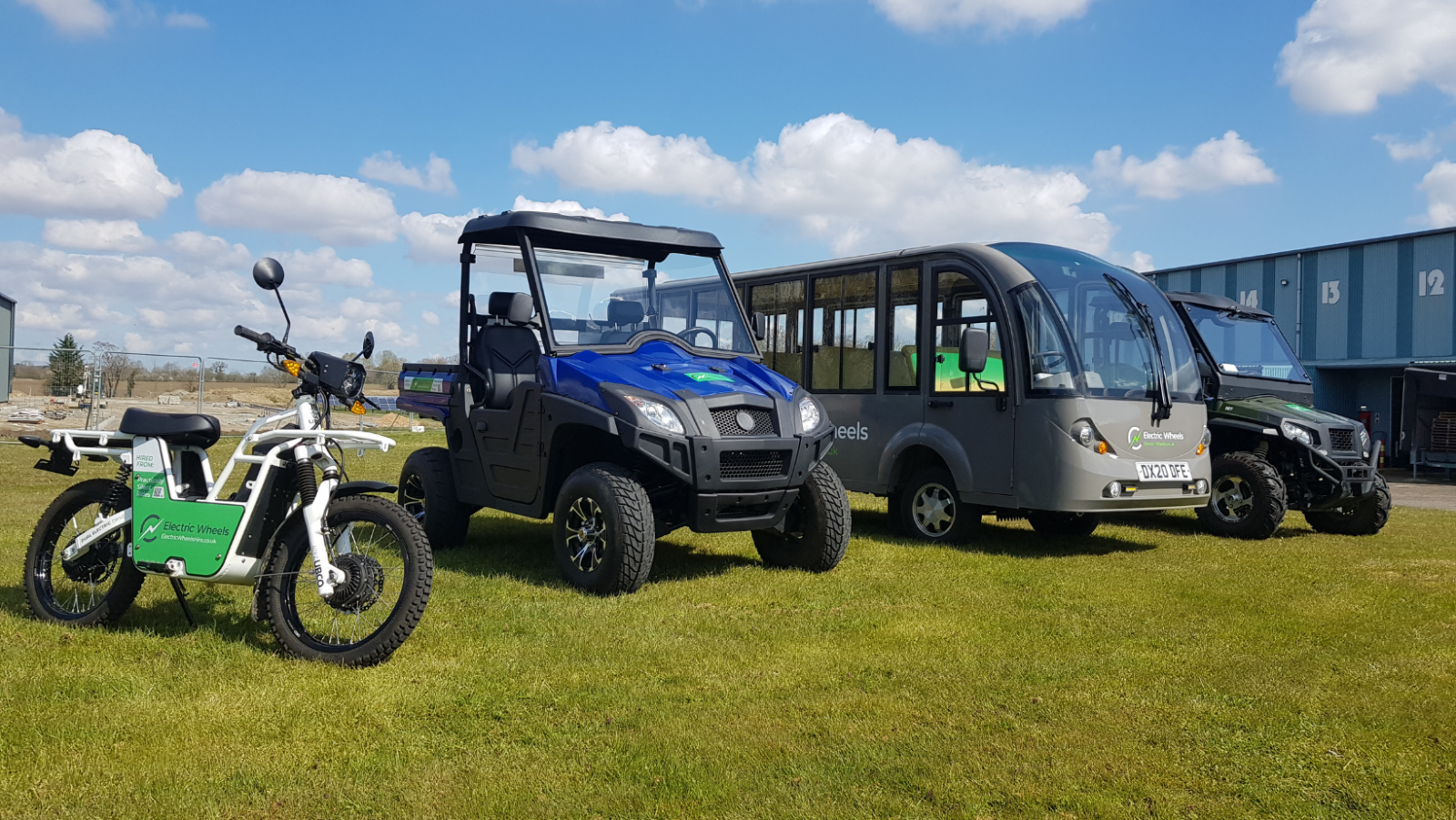 Electric Wheels will be introducing its latest electric utility vehicles joining the fleet; The Nipper, The Beast and The E-Bus.
Visitors to Avenue B, Stand 160 will be able climb on board all of the vehicles on display for a closer look as well as the popular G5 UBCO electric work bike.
Introducing The Nipper
The Nipper is the smallest of the work buggies. With a width 1.47m, The Nipper is 10cm narrower than The Work Buggy, making it perfect when gaps and gateways are narrow and for general transportation to customers. The Nipper also has some core features which are not found on any other electric UTVs in the UK. Its electric tipper makes quick work of off-loading. Plus, its 62-mile range (from just one charge) means that there is even more capacity to drive further.
The Beast
HiSun's 15kW vehicle is the perfect response to the ever-changing marketplace and especially to customers who need a bit more power for their applications. The Beast will easily stand its ground against any of the current diesel-powered competition on the market. It can tackle impressive inclines and tow heavy loads up to 900kilos. Plus, its impressive 15kW motor and maintenance free lithium 72v battery, means that it has the capacity to combat varying terrain with ease. We hope to have the brand-new 4-seater Beast with us also.
The E-bus
The 14-seat E-bus can travel 300 miles on just once charge! The perfect way to travel to and during events. It even has individual compartment access. The E-bus is both cost-effective to hire and charge. As a road-legal vehicle, the E-bus can travel at a maximum speed of 40mph and includes all the necessary charging cables, for 13amp or 16amp supplies.
Electric Wheels offer the latest innovations in electric UTVs and have all-terrain vehicles available to hire or buy. Cost effective to run, each full charge costs approximately a pound. The company all has a bespoke add-on service for all Electric UTVs. Its professional team of ex-RAF engineers conduct all servicing and modifications. Whilst all Electric UTVs are delivered fully charged from our on-site solar farm.