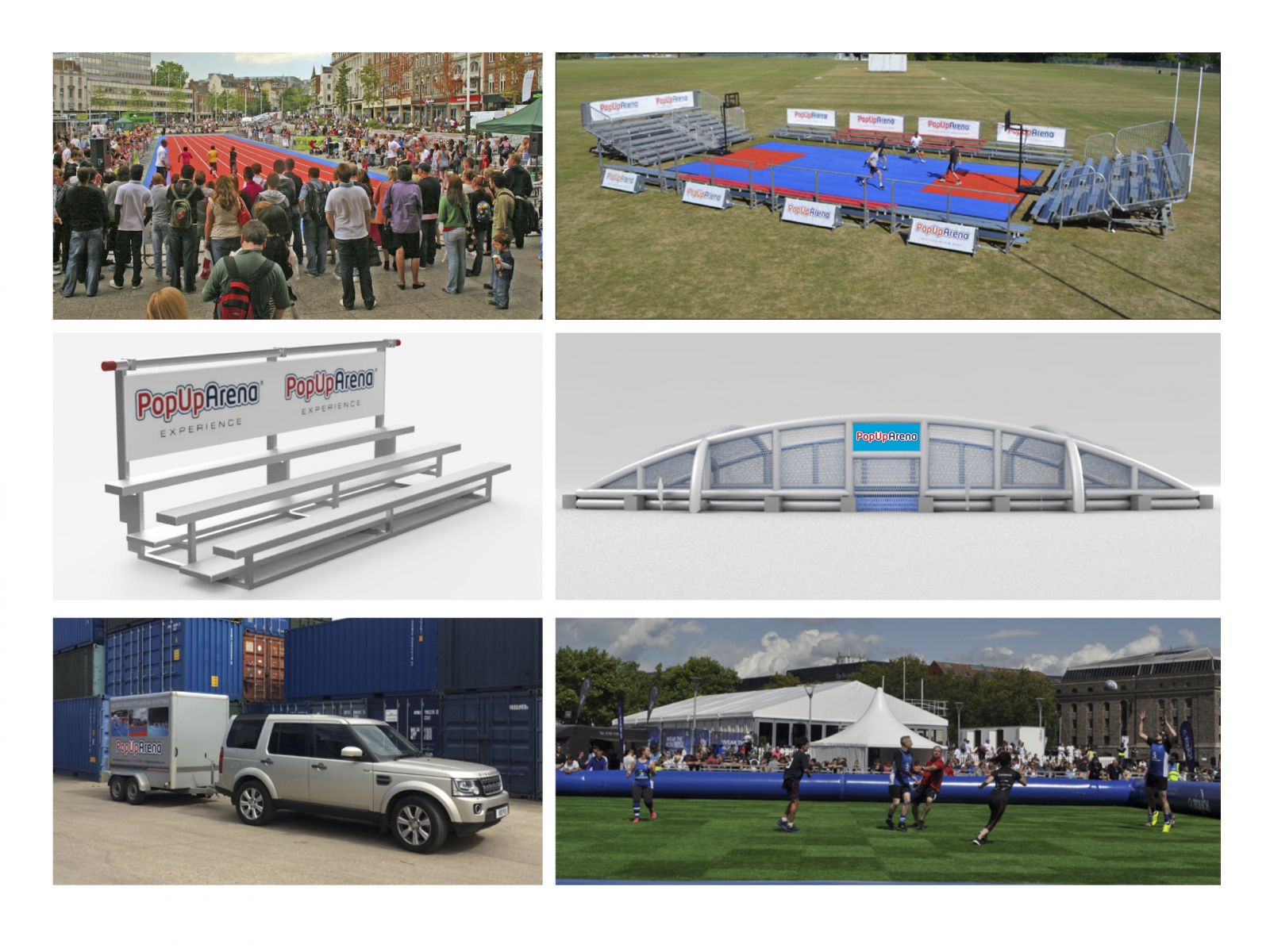 The consequences of the Coronavirus crisis are demonstrating just how important our public spaces such as schools, high streets and workplaces are within our communities. These spaces allow local residents and communities to connect, grow and learn together but many may remain underutilised as spaces for activities. However, this situation also presents event rights holders, organisers and smaller suppliers with the opportunity to operate differently. Pop Up Arena is hoping to persuade clients that this is an unmissable moment to rethink our nation's public spaces to effect lasting behaviour change and better serve the needs of the community with relevant boutique local events.
READY TO GO
At PopUpArena we are ready for the moment when physical activity events and experiences can happen again as the surge of pent-up energy behind them could overwhelm any unprepared business.
To continue to help organisations whose mission is the well-being of people, we have invested in more of our "space transforming" surfaces, portable event equipment and dedicated transport and logistics to deliver our physical activity services. We are innovating with variations on our configurations to accommodate social distancing and already helping to plan rescheduled events for community activations, high street and city centre transformations, brand experiences and film set props. And we are bringing forward development of a dramatic inflatable stadium with an internal 600 sqm activity space.
We are keen to collaborate and work with any complementary businesses to add new dimensions to our offer such as hosted exercise and activity events whenever they are given the green light. Businesses out there who could complement our services, or we can enhance theirs, can reach out to us. Together, we could be better than ever.