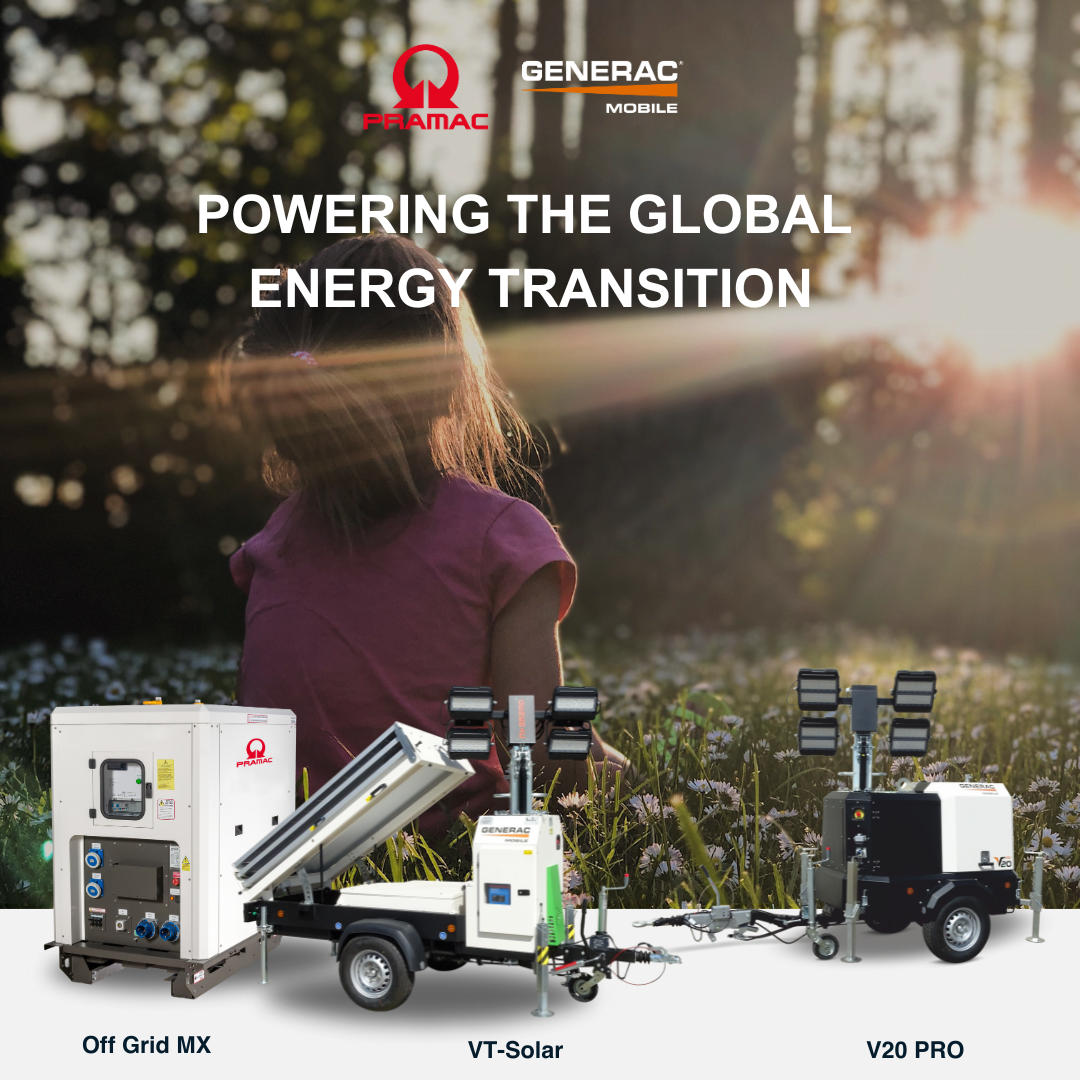 As a leading energy technology solutions company, Pramac-Generac UK is committed to delivering sustainable, cleaner, and better products for our world.
With its broad suite of products, Pramac-Generac UK can support this energy transition, offering a dedicated range of products to reduce fuel consumption and CO2 emissions.
Among its sustainable and environmentally friendly products, Pramac-Generac UK has recently introduced in its portfolio a full range of battery energy storage solutions, and a wide range of hybrid and solar light towers.
Its Off Grid range is a battery energy storage system that allows the storage of energy from multiple sources: generator, solar or the grid. Energy can be redistributed, later, to a site that needs power. When one of its battery energy storage systems is deployed onto the site, it is possible to have a clean, green solution that can power the site during those periods of low energy demand, such as overnight or during the weekend. This allows customers to utilise reliable, green, clean energy in almost any application.
The most recent line of new environmentally friendly light towers is the PRO Line, a range of second-generation hybrid models equipped this time with an exclusive "all-in-one" power system: full-battery; diesel engine; hybrid system; photovoltaic panels; plug-in. All available in one model.
Another successful environmentally friendly model recently launched is the VT-Solar, a generator-free lighting tower equipped with 3 solar panels able to recharge a built-in battery pack, so that the unit can keep the floodlights running all night long, without any carbon emission or noise.
By being completely silent and without emitting any polluting gas, the VT-Solar is a perfect solution for use in those applications where total silence or a total absence of exhaust gases are required, for example during a concert or in urban areas with strict regulations.