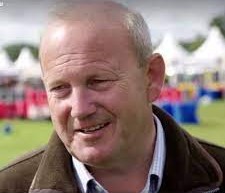 We chatted to Nick Brooks-Ward, H Power's operations director following the successful second outing for International Horse of the Year Show at London's ExCel in December. Unsurprisingly, much of the conversation centred around the venue and how moving home has transformed the visitor experience and how it will continue to develop in 2023 and beyond.
"Being at ExCel has opened a world of possibilities for us and I don't think we've necessarily tested the venue yet in visitor capacity terms … We had Covid in 2021 and then train strikes in 2022, so there's still a way to go in pushing it to its limits.
ExCel is rapidly becoming the go to consumer event venue. We're building a fantastic partnership with the team there, who are just phenomenal. I've spent 35 years in this industry and I think they're a brilliant venue event management team, nothing is too much trouble for them. People still say it's not Kensington but those perceptions are changing, and as an event we have got to bed into our new home.
From an operational perspective, the venue has completely changed how we deliver the event and much improved the visitor experience. We have built a pub onsite and this year's Champagne Bar was built using Blackout's draping and was stunning. We've also transformed our hospitality offering, creating beautiful hospitality areas within temporary structures, like Ascot Structure's Orangery, as we have the space to do so. We worked with Martin and Nathan at Arena to build a bridge that brings them to a private hospitality entrance, from there they can either go into the Orangery or up the stairs directly to their box.
It's not just the hospitality side where we've been able to make improvements. Purpose built parking for horse boxes has certainly made a difference for our owners and riders, the Shopping Village area has increased and we now have a warming up area for the horses that can be viewed by everyone who attends the show. There are also 8000+ seats in the main arena which means more people get to enjoy the show. We utilise a staggering amount of the permanent seating in the Boulevard which just makes it a much nicer event to attend.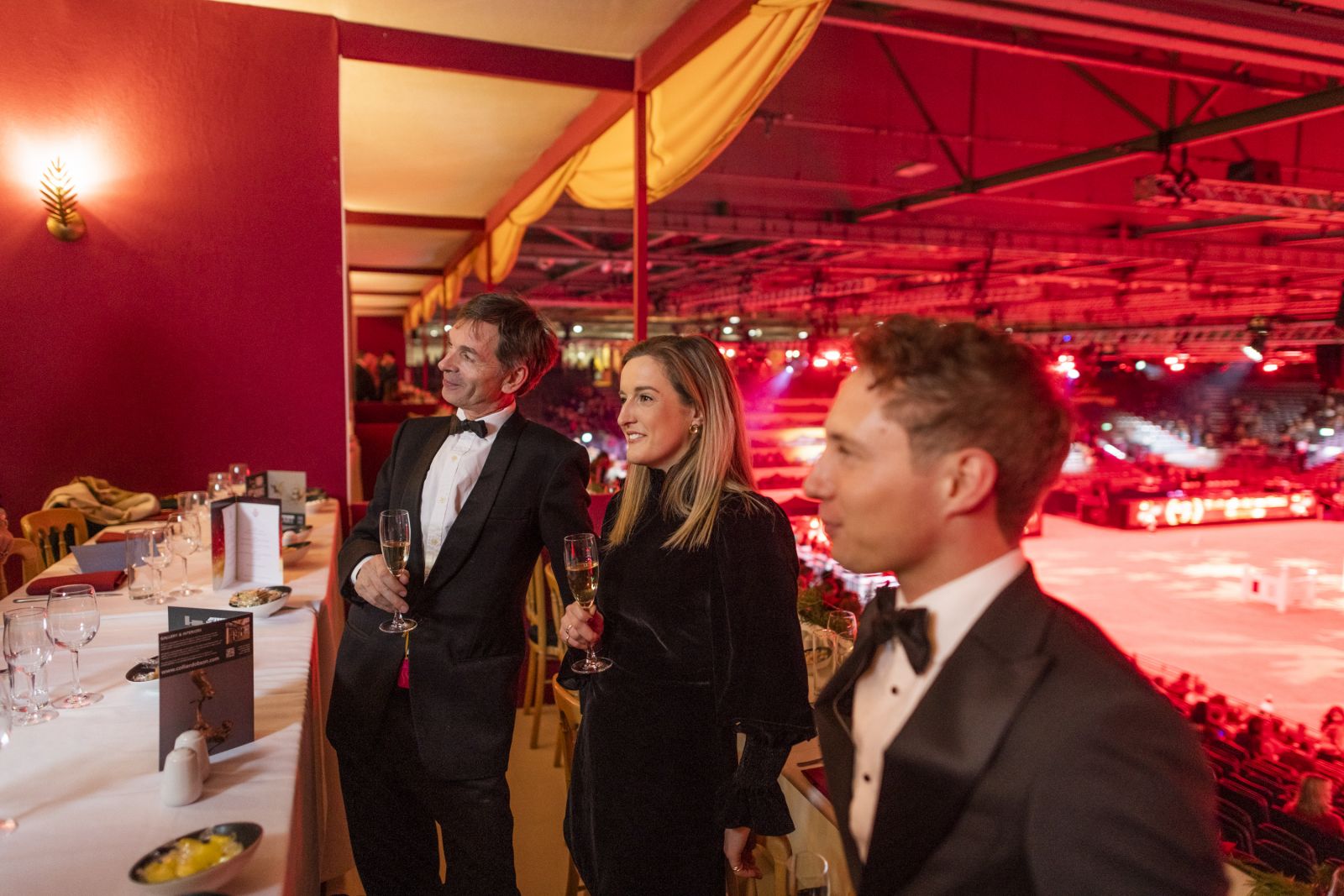 There was also a massive sustainability piece embedded in this year's event. As a certified carbon neutral venue, we worked with the team there to minimise our carbon footprint wherever we could. Saving on waste and proving to be cost efficient was the relocation of our backstage offices into Wernick units. It was an effective alternative to building our own as we have in the past and requiring additional carpet, lighting etc.
For the first time, all the signage provided by Henson & Franklyn and Fresh Graphics were fully recyclable or stored for future years, as was the majority of the carpet. All our catering waste went to ExCel's Wormery, whilst excess food was donated to a local food bank. Horse manure went to power stations (which is a fascinating business and I would encourage anyone with an interest to do some research). Timber went into dedicated skips and was turned into pulp. In fact, the only waste was some second-hand carpet and a small amount of wood from beneath the stable block which wasn't salvageable to repurpose.
We also brought 80 real Christmas trees from Yattendon Estates in Berkshire to dress the show and these were taken into Newham at the end of the event and given to families who may not have been able to afford a Christmas tree themselves..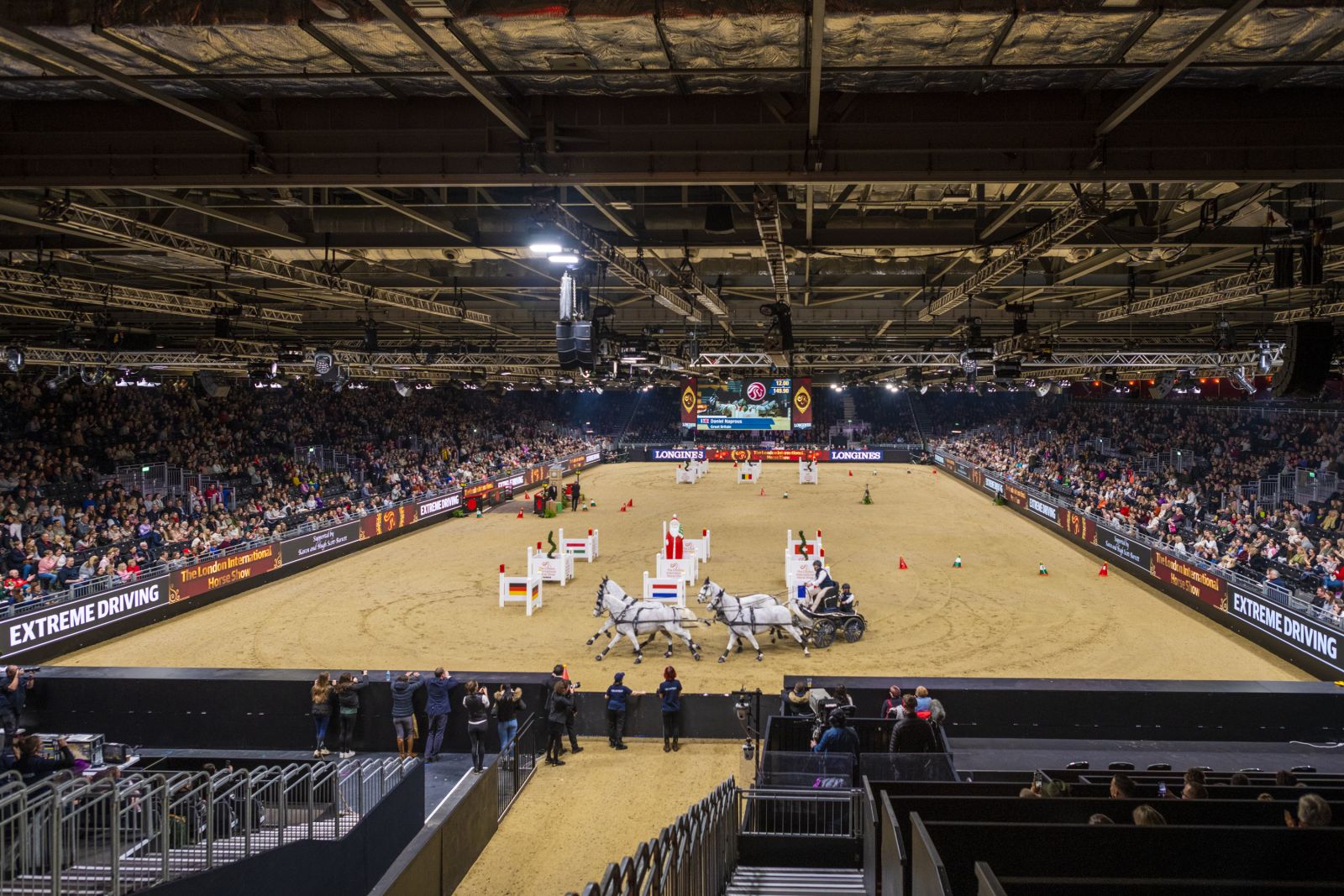 Looking ahead to 2023 and we have some very, very exciting plans that involve growing and expanding the show in a way that we weren't able to during our tenure at Olympia. All the positives are there it is just about educating people and changing perceptions. The transport links are superb, there are two main train line and the cable car and 2000 car parking spaces. The Elizabeth line going live in November was definitely a game changer, even if you're in rural Berkshire ExCel is suddenly completely accessible. There are also a vast array of hotels onsite – our audience is still learning about the ease of access to ExCeL and are not completely aware of all the facilities that are on offer – so there is much work to do.
Suppliers
GES – Electrics, Shell Scheme
Wernick– Cabins
Arena Seating – Seating, Bridge
YA Hire – Furniture
Creative – Furniture
Thorns - Furniture
Ascot Structures – Temporary Structures
Palmbrokers – Props
Blackout – Champagne Bar (new for 2022)
Avondale Exhibitions – Shell Scheme, Walling, Corporate Hospitality boxes
Stitch Exhibitions – Exhibition Fabrics
Henson & Franklyn – Signage
Fresh Graphics – Signage
Woodhouse – Stables
Sunbelt – Fencing
Templine – Temporary External Electrics
ExCel London Hospitality - Catering