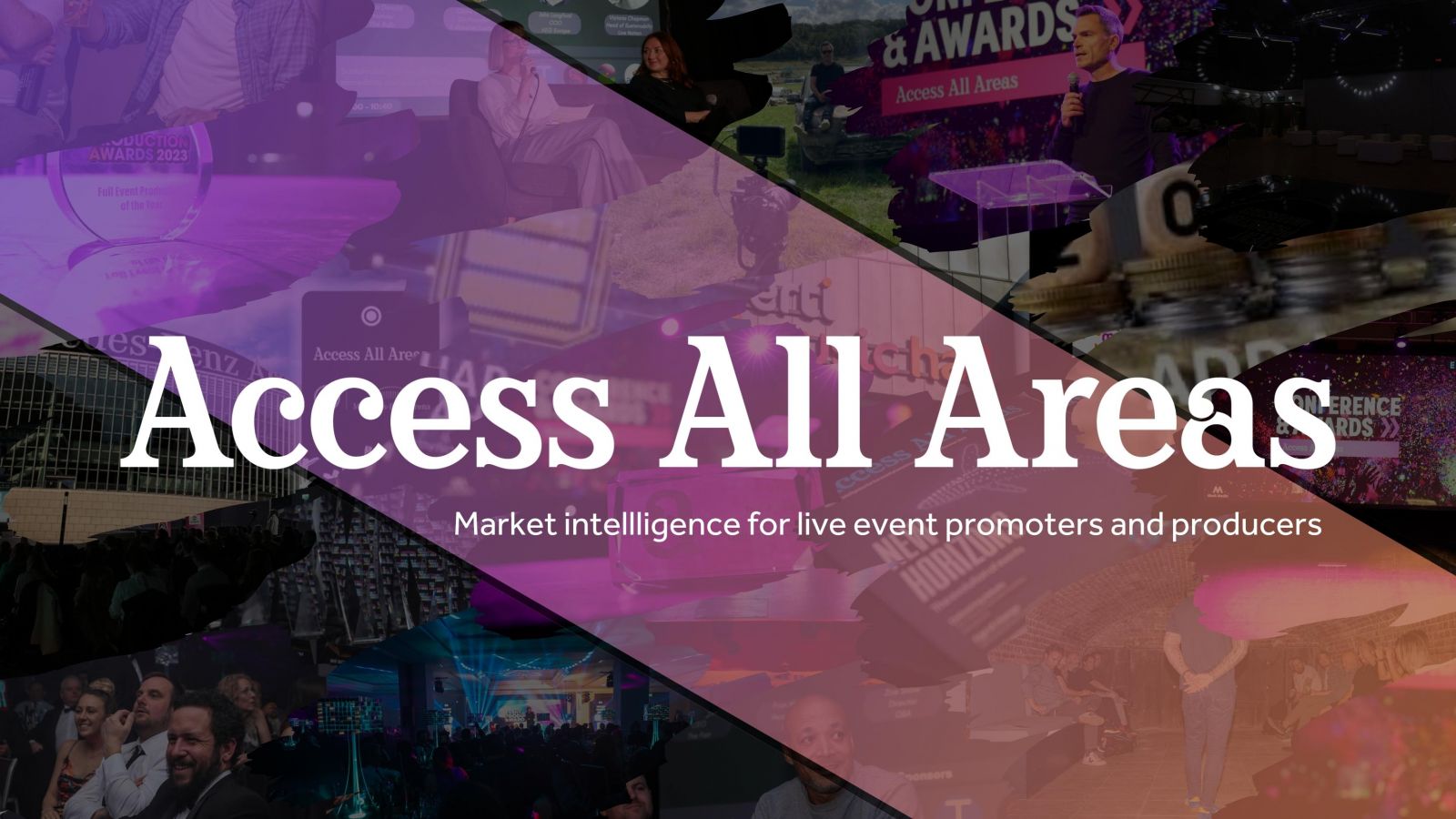 Dubbed the 'voice of the live events and festival industry', Access All Areas has long been the market leading publication and marketing intelligence for promoters and organisers of live events spanning the music, sporting and cultural event spaces. The coverage includes daily news stories, a bi-weekly newsletter and a quarterly issue.
As well as providing the latest news for the live events industry, Access All Areas organises multiple informative and celebratory events for our community including the AAA Conference & Awards and Event Production Awards. Following the success of its inaugural edition, the AAA Conference & Awards will return to London's EartH (Evolutionary Arts Hackney) on 16th November and consisting of a morning conference and afternoon awards ceremony, it's a great opportunity to celebrate achievement and debate key issues impacting the industry all within the one day.
Whilst the Event Production Awards attracts over 500 live event professionals residing from the UK's next prolific production agencies, suppliers and promoters all to attend one night of appreciation and celebration of all the amazing work done in the sector.
The AAA 30Under30 programme is designed to celebrate the young, exceptionally talented individuals in the outdoor and live events industry; showcasing their achievements and rewarding their passion, creativity and brilliance that makes them the leaders of tomorrow. Every year since its launch in 2018, a list of 30 event professionals under the age of 30 who are on the path to success in our industry are unveiled.
'AAA Backstage', a podcast series which sees content director Chris Barrett interview leading festival founders and 'AAA Explores', a series of video reports that go behind the scenes to examine leading venues, live events, key destinations, and supplier services were both launched recently.
The team is looking forward to representing themselves at The Showman's Show and can't wait to see some familiar and hopefully unfamiliar faces and to gain a further insight into the companies/individuals that keep our wonderful industry ticking over.
Visit the Access all Areas' team on stand 89 in the Exhibition Hall