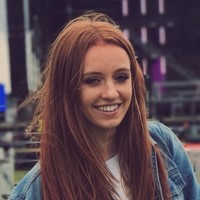 All Points East will return to London's Victoria Park from 19th – 28th August with a packed line-up that includes The Chemical Brothers, Nick Cave and the Bad Seeds, Disclosure and Gorillaz amongst the headliners.
We recently chatted to AEG's sustainability champion, Darcey Jackson about the initiatives the festival organiser has in place to reduce the event's carbon footprint in 2022.
Q: How does All Points East stand out from other festivals in its approach to environmental issues?
All Points East follows a wide range of environmental initiatives, particularly in the areas of waste, food, energy and transport, but we also take great pride in supporting the local community. Our In the Neighbourhood community event is a five-day festival that's held in between the two music weekends in collaboration with Tower Hamlets council and includes a variety of locally based content providers and suppliers.
Q: What initiatives are you implementing that will make the festival more sustainable in 2022?
We're working with A Greener Festival (AGF) to enhance and support our sustainability initiatives and strategy from 2022 onwards. We're also applying for the Greener Festival Award certification for the first time. This is a detailed assessment of our sustainability from local ecosystems and community impacts to waste, power, transport, food and sanitation, through to behaviour change, communications, diversity and inclusion.
AGF is also completing a detailed CO2 analysis of the entire event, including audience and supplier travel, embodied carbon in food and materials, as well as operational emissions. This is the start of our strategy towards being a net-zero event.
Q: Can you share with us some specific examples of the green initiatives you are working on this year?
We have outlined our Sustainable Initiatives in detail on our website so that they're accessible to everyone https://www.allpointseastfestival.com/info/sustainability/ Stand out areas that we're developing from previous events include:
100 per cent HVO Biofuel (which releases 90 per cent fewer emissions) – we work very closely with our power provider Pearce Hire to reduce the impact of our temporary power requirements.
100 per cent compostable service ware and an improved composting system
Zero waste to landfill
100 per cent of food traders serving a vegan option and increasing plant-based ingredients
Food traders to deliver crew catering for the first time in 2022 which should reduce waste
Green artist rider provided to all artists and agents
Carbon calculator on ticket purchases to balance our audience's travel emissions
Free and accessible bike parking
Fairtrade tea and coffee
Free drinking water and refill points
Single-use plastic and plastic bottles banned across the site
Promotion of public transport and cycling to the festival
Collaboration with Music Declares Emergency to raise awareness of the climate crisis
Q: How are you helping your festival-goers to reduce their carbon footprint?
We've partnered with Energy Revolution / ecolibrium again this year and have an add-on option to our ticket purchases, where customers can 'balance out' their carbon emissions from travel. This money is then used to invest in community-led projects that generate clean, renewable energy. It's a great way to tackle the issue around travel and engage customers from the first point of the event journey.
We encourage all customers to arrive via public transport or to cycle and have increased the provisions for bike parking around the festival perimeter. There are no car parks on site to keep this number down (excluding blue badge parking). We also have a great deal of signage to help people recycle and dispose of their waste properly, as well as having Music Declares Emergency on site to interact with attendees about the climate emergency.
With AGF, we are having regular sustainability meetings as a part of the event pre-production and are working with all departments to not only give direction but also gather feedback to shape the event's sustainability initiatives in the future.
Suppliers
Temporary Power - Pearce Hire
Waste management – DP Site Services
Water – MTD
Toilets – PTL
Mildreds - Local Traders
Makatacha - Local Traders
The Mac Factory - Local Traders
Born & Raised - Local Traders
Bad Boy Pizza Society - Local Traders
Chick N Sours - Local Traders
Let's do Maki - Local Traders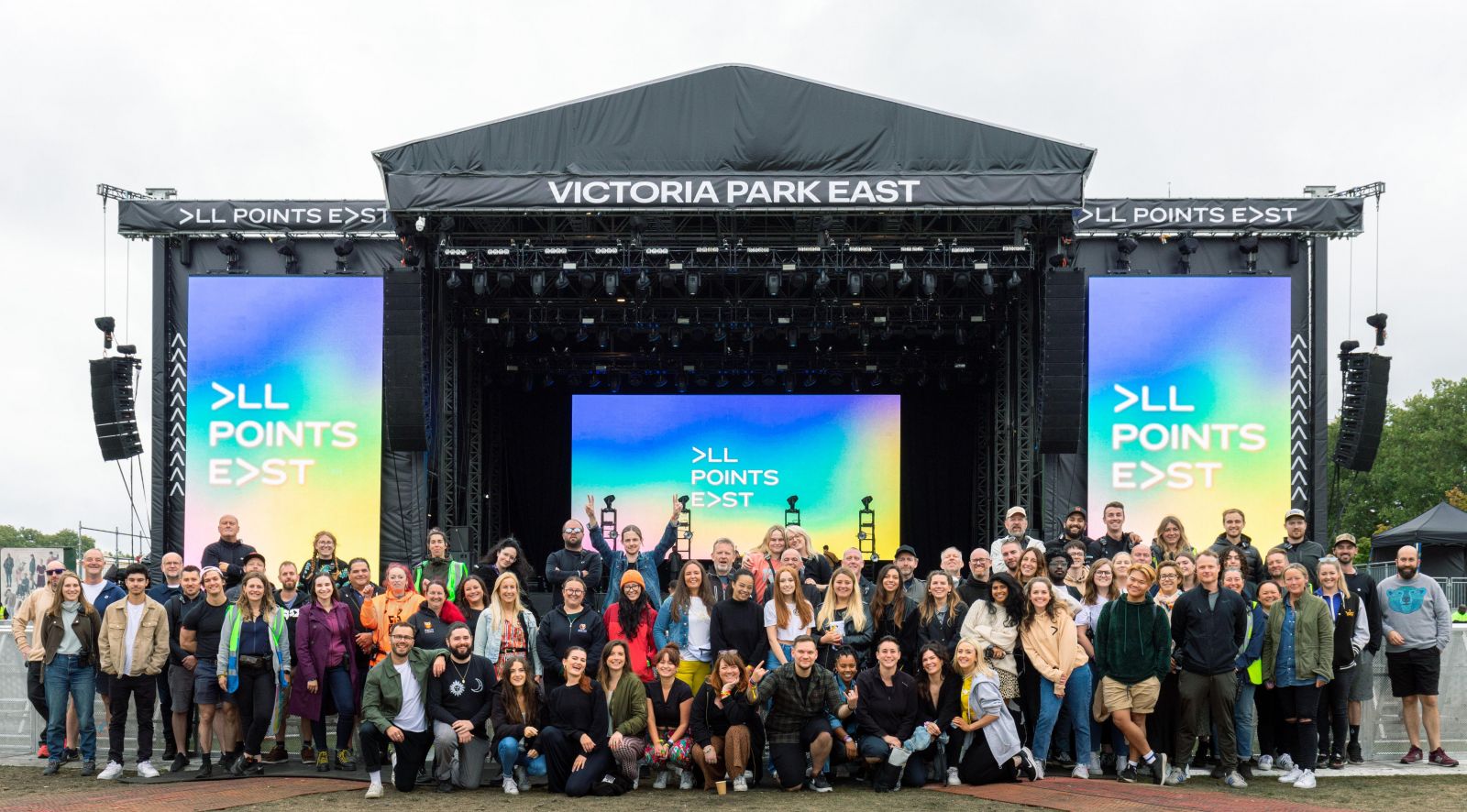 Photo credit Tom Hancock, All Points East Festival