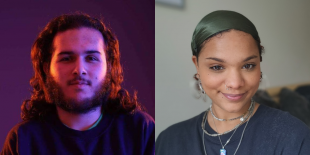 The Association of Independent Festivals (AIF) has launched a new Equality, Diversity & Inclusion (EDI) Policy and Action plan – with a key aim being to further improve representation and the talent pipeline across the AIF membership.
The Policy and Action Plan have been put together by music industry consultant Vick Bain with the input of the AIF Board.
It has already led to the hiring of two new administrative assistants at AIF, funded by Youth Music. Adassa Dixon joins with a background in research, activism, and events planning; while Dan Kanabar is a Masters student studying event management, with a degree in digital photography and radio production.
The new Policy and Action Plan centre around six key objectives: collecting data, establishing accountability, upholding safety, improving representation across the AIF membership, improving the talent pipeline, and providing training.
The EDI Policy and Action Plan will apply to both the AIF itself and its member festivals. More information can be found here.
AIF's Membership & Operations Coordinator Phoebe Rodwell-Carson said: "I'm really pleased to be launching AIF's EDI Policy and Action Plan today. The process of developing the policy alongside Vick Bain and our Board was really enlightening and inspiring and I hope this leads to some real change in the industry.
"I'm also really excited to be introducing Adassa and Dan to the AIF team, in roles made possible by funding from Youth Music. We hope to give two young people the first steps in a long career, offering opportunities to those it may not always have been open to. I'm looking forward to seeing them both grow and develop in these roles and beyond."