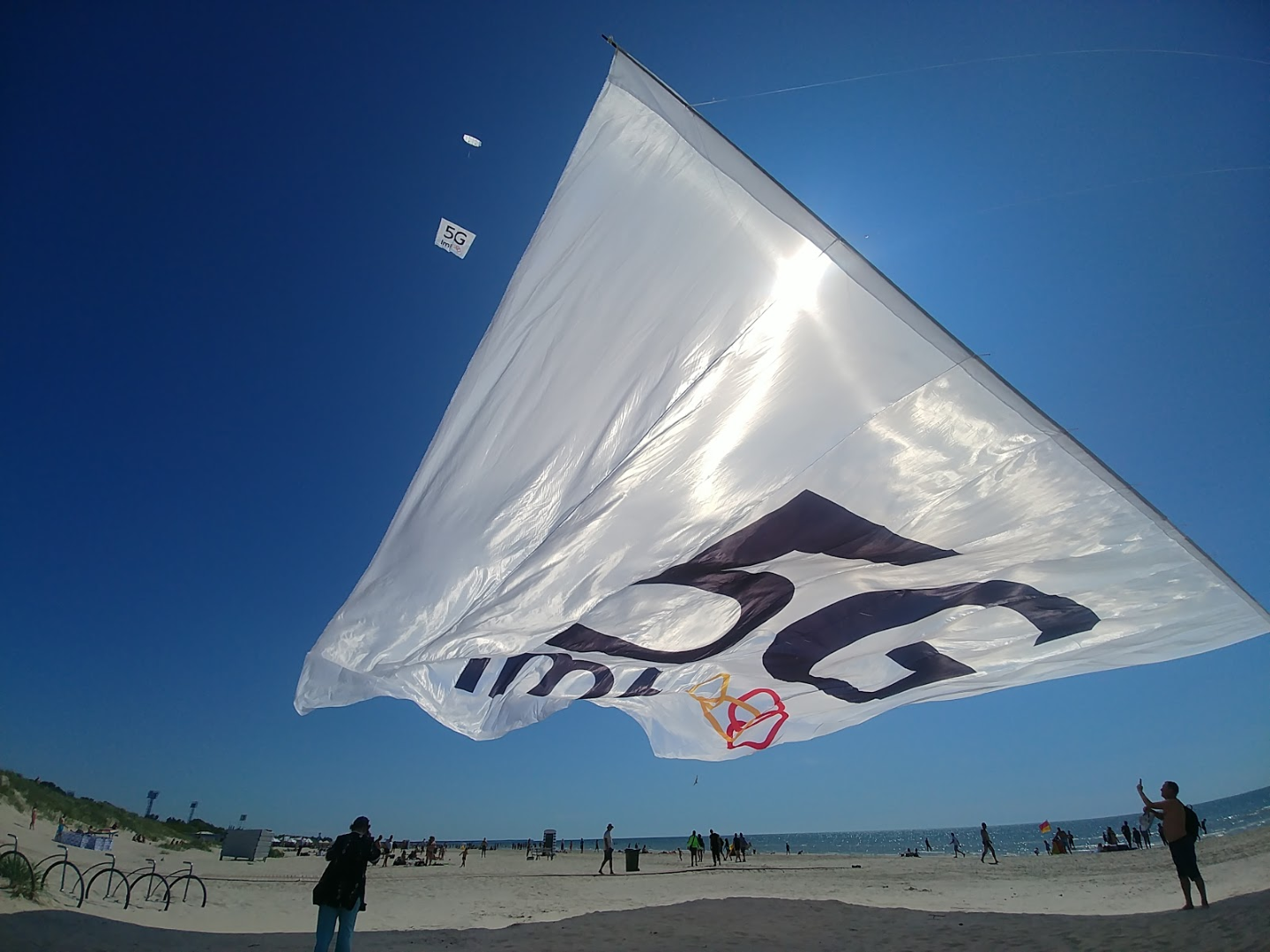 Lithuanian-based Aitvarai, producer of large kite-flags for events and celebrations, will be exhibiting at The Showman's Show for the first time in 2019. The Aitvarai team is looking to work with UK businesses within outdoor event services, business advertising, art and social projects and the development of innovative kite technologies.
Aitvarai's huge flags and banners are flown high with a help of a kite. The kite itself is barely visible to eventgoers, leaving them wondering how it is possible for a flag to fly on its own, thus attracting even more attention. This technology can be used to create highly visible banners in the sky. Illuminating them when it's dark creates a stunning site.
Kite-flags are a great opportunity to publicise a company's logo in a unique, innovative, nature-friendly way. People enjoy seeing a big, and yet lightweight flag flying in the sky. The visibility and recognition are why a kite-flag is such an effective way to advertise. A flag flying at an altitude of 100 metres can be seen for a few kilometres' radius. Due to the unique technology that the Lithuanian kite master's team have developed over years, banners of large dimensions can be safely flown in public places, such as parks, city squares and beaches.