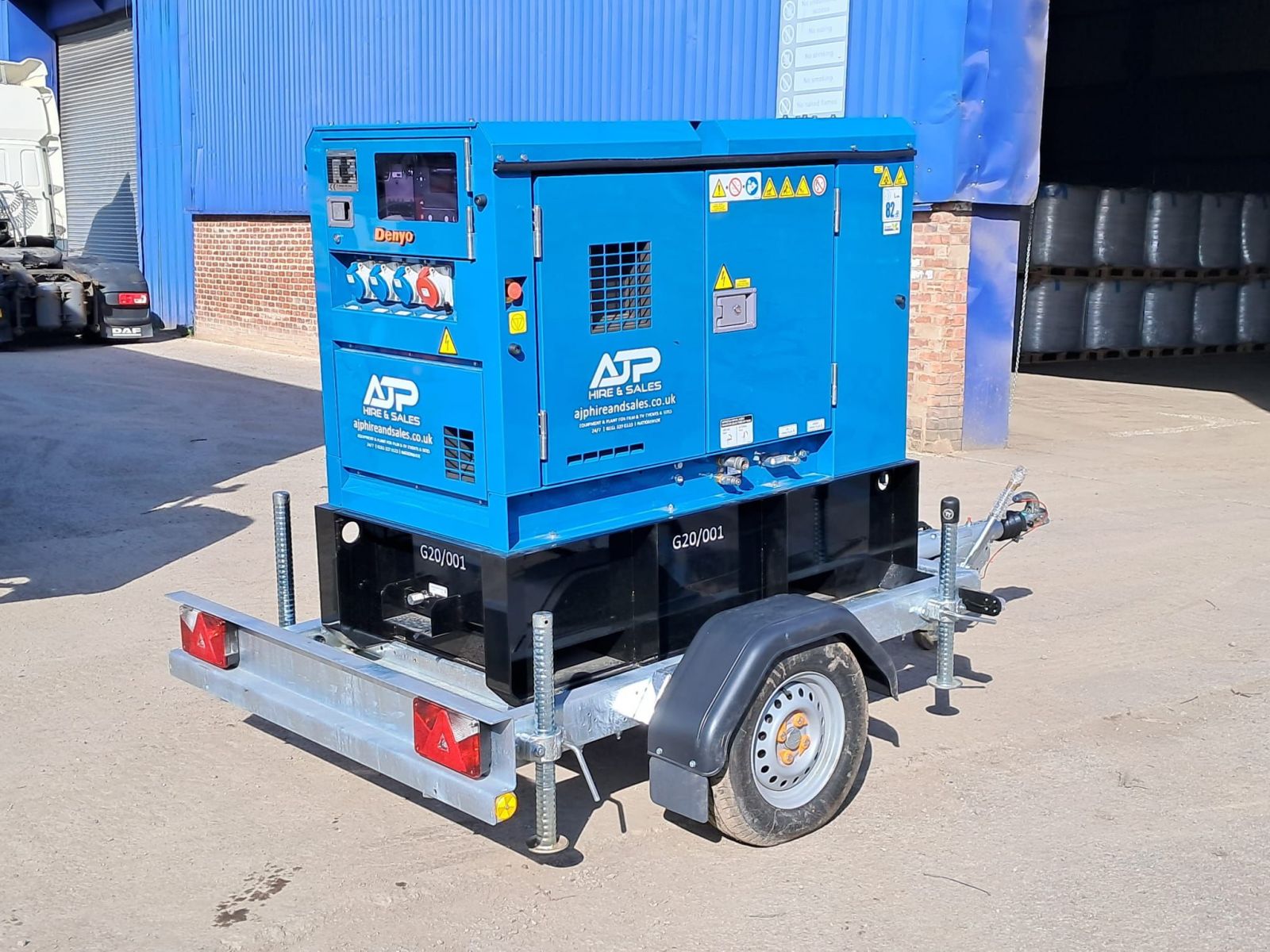 New to the show for 2023 is AJP Logistics. Originally established as a supplier of concrete blocks the company has expanded its services to become a one-stop shop for events. It will be showcasing a wide variety of products from its extensive range.
As a nationwide site infrastructure specialist, it has an extensive range of products for both hire and sale, covering three core areas (but not limited to): film & TV, events and sites. With large stocks it is able to supply to even the biggest of events and utilises stillages where possible.
Amongst the products on display during The Showman's Show 2023 will be a new fleet of generators available for hire. The quality machines include the Denyo Eventa 20V generator, ArcGen 6 KVA, Denyo Eventa 40V, AEM RDW55SP/S5. They'll be accompanied by the company's new X-Eco lithium hybrid lighting towers.
Other products on the stand will be its new PVC white picket fencing, available in 2m and 1m sections; picnic benches (6ft timber) and parasols (with bases).
Additional kit within AJP Logistics product range includes concrete blocks for marquees and temporary structures; concrete barriers; PAS 68 tested hostile vehicle mitigation modular vehicle barriers; commercial grade gazebos (black PVC) in 3x3m and 6x3m; water bowsers (both fresh and waste with 230V pumps) on highway tow trailers; police (often known as met) barriers, fixed leg crowd control barriers and Heras style temporary fencing panels; ground protection mats; mobile welfare units; wooden picnic benches/tables; wooden and plastic trestle tables; beer tables and benches; black samsonite style folding chairs and booking offices, information offices and ticket kiosks.
All equipment is delivered utilising its in-house transport, ranging from articulated lorries with Moffett truck mounted forklifts and cranes, to 4x4s with hydraulic tilt trailers. With rapid response via a nationwide network of yards, the team is on call 24/7 to meet any emergency requirements.