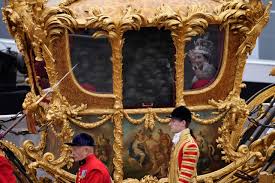 Following an incredible extended weekend of celebrations for HM The Queen's Platinum Jubilee, we chatted to Ben van Grutten, the production director for The Pageant. Ben oversaw the technical delivery of the event, taking the original concept and making it a reality.
"The Pageant was an opportunity for the whole country to show their affection, appreciation, and respect for the Queen. Taking place on the afternoon of Sunday 5th June, it was the finale to a long weekend of events held to celebrate the Platinum Jubilee. Creatively, the challenges pivoted around creating a high-profile, celebratory event which was representative of our nation's diverse communities and interests. We wanted to allow real people to take centre stage in a spectacular performance filled with wonder, wit, warmth, and the wow-factor. This is where the working title of The People's Pageant came from.
The entire event was 18 months in planning, with a small team of five or so people. This then expanded exponentially the closer we got, with the team expanding to almost 100 individuals and many more joining for the build, show day and derig. There were literally 1000s of performers involved and 900 crew who helped to make it all happen.
Availability of kit and crew was always going to be a challenge, given where we are as an industry right now. We particularly struggled with marquees and equipment, we even had people declining to quote. In the end we were able to secure some fantastic crew despite everyone being stretched. We also tried to use suppliers who were already contracted to the BBC.
We took over the existing venue and site infrastructure at Buckingham Palace working with Steve Nolan of Chromatic. He was supportive and helped us with whatever we needed. This included re-configuring the stage overnight after the Platinum Party at the Palace. Again, there was an element of risk here, if it hadn't have worked that would have eaten into the short preparation time that we had for the Pageant and our cast and driver walkaround etc.
Mike Kent as Operations Director was an invaluable member of the production team, a great brain who absolutely got what we were trying to achieve. He remained calm under pressure and was an amazing liaison between all stakeholders. Tom Goode was our Emergency Planning and Health & Safety consultant and he too was amazing. He was so calm throughout, offering clear and concise thinking which was exactly what was needed.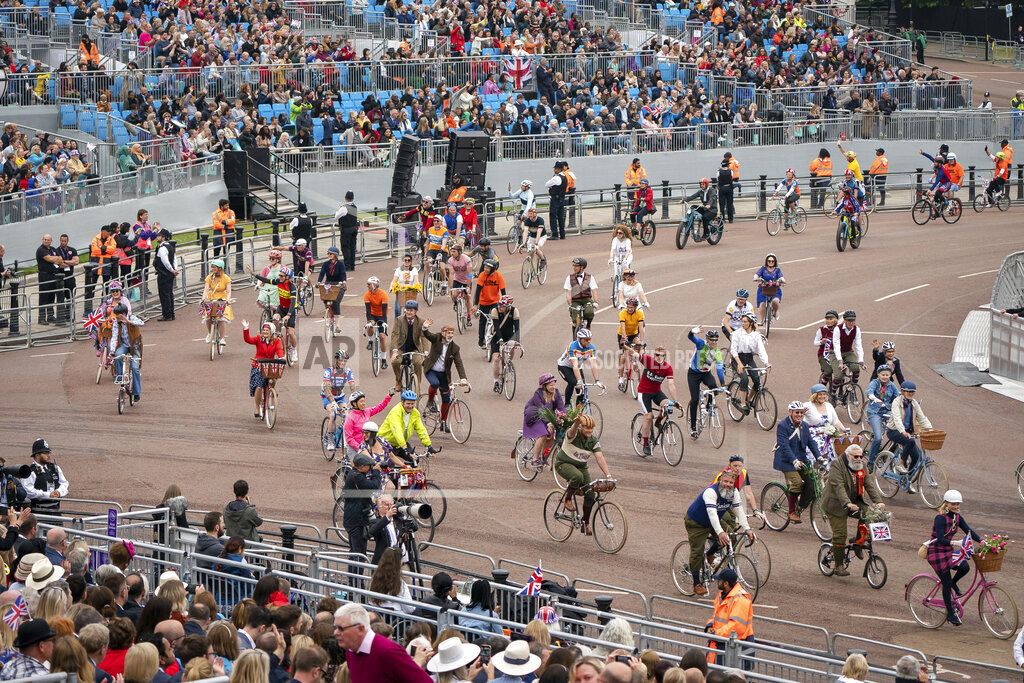 There were multiple stakeholders involved in making the event a reality; DCMS, Arcadis, Westminster City Council, The Royal Parks, TfL, MPS, LAS, emergency services etc. The SAG meetings were extensive; getting an event of this scale and stature right is all in the planning and I'm not sure if people always understand the amount of work involved. As it turned out the event had a great feel and there was a real sense that everyone was there to enjoy themselves. As far as I'm aware there was no trouble on the day.
All four acts were spectacular but the highlight for me personally was undoubtedly recreating the Coronation with the bells of Westminster Abbey chiming and the Gold State Coach travelling through the streets. When we first discussed the possibility of using technology to show footage of Her Majesty in the carriage from the Coronation Day, we ruled out using a hologram due to the technical constraints and uncertain ambient light. Instead, we used a ROE BO2 LED screen powered by batteries on a custom-built frame. Treatment sourced original footage and reworked it to produce the on-screen material.
I can't praise the Crown Equerry, Colonel Toby Browne along with Benny Harris and Senior Carriage Restorer Martin Oates from the Royal Mews highly enough; they were so welcoming, helpful and inclusive, working with us to make it happen. So much so that we even had Power Logistics deliver cable ramp to the Royal Mews to allow us to rehearse the Gold State Coach section. The coach had recently been fitted with new suspension straps so we needed to know what it would do over cable ramps, and whether the horses would be spooked by it. We also took the horses out and re-created the noise, cheering and flag-waving.
We were also very spoiled when Rafael Serrano, the Spanish investor who heads up the Admiralty Arch development kindly agreed to stop works, open the third arch to allow us to recreate the scenes from the original Coronation. He also resurfaced the road and removed all the hoarding for us which was incredibly generous of him. It made a huge difference to the flow and overall look.
For the second act 'The Time of Our Lives' we wanted to create a joyful, nostalgic, quirky, eccentric, humorous evocation of the seven decades of the Queen's extraordinary reign. Central to each decade was an open-top double decker bus, styled and wrapped with graphics depicting the icons and news of the times. Travelling on the top decks, partying to a soundtrack mix specific to each decade, were some famous personalities, all people who have helped shape the British cultural scene over the last seventy years. Knight Transport was able to wave its magic wand and secure the seven vintage buses for the extended period that they were needed for, due to wrapping and then returning to their original state.
For many this day of The Pageant was the first time that they had driven, or even walked down the Mall. There was no rehearsal whatsoever which is always a risk. As a result, good comms were absolutely essential. I've always been a big fan of Phil Kidd so we brought him onboard and he facilitated a package with Delta and Pylon One that delivered exactly what we needed including internet, radio and Bolero system which worked perfectly.
We also needed our performers to hear instructions and music from the floats, Sound Division supplied FM in-ear monitors so we could communicate with them. RH Consulting produced noise heatmaps for each float that ensured that the sound was reaching the audience at the right time, keeping the procession flowing and to time. Again, not easy to do with no rehearsal. We incorporated a system with a transmitters from the floats and receivers in the BBC area so we could through the main stage's PA system as it reached the grandstands. Blue-i did a very good job, stuck to the budget, had innovative solutions and impressed the team with what they could do.
All of the above was a challenge, especially when you factor in a hard stop for the balcony moment at 17:00 which we had to hit.
As a team, it was also important that the event left a legacy and wasn't gratuitous, as such sustainability and inclusivity were integral to our production values. We worked with Attitude is Everything to ensure that the event was accessible to all, even attending training courses. The skills gained were fantastic and I will be taking them forward to other events. I'm currently working on a large event in KSA and I plan to make it 100% accessible.
We also brought in Creative Access, an organisation that works with young people and makes a real difference to their lives. They supplied us with interns who turned out to be absolutely brilliant. They were all paid the real living wage, via PAYE giving them real-life work experience that left a lasting impression. They were also given tickets to attend the concert the night before as a thank you. It's so important that we encourage young people into our industry and this really was a great way of doing that.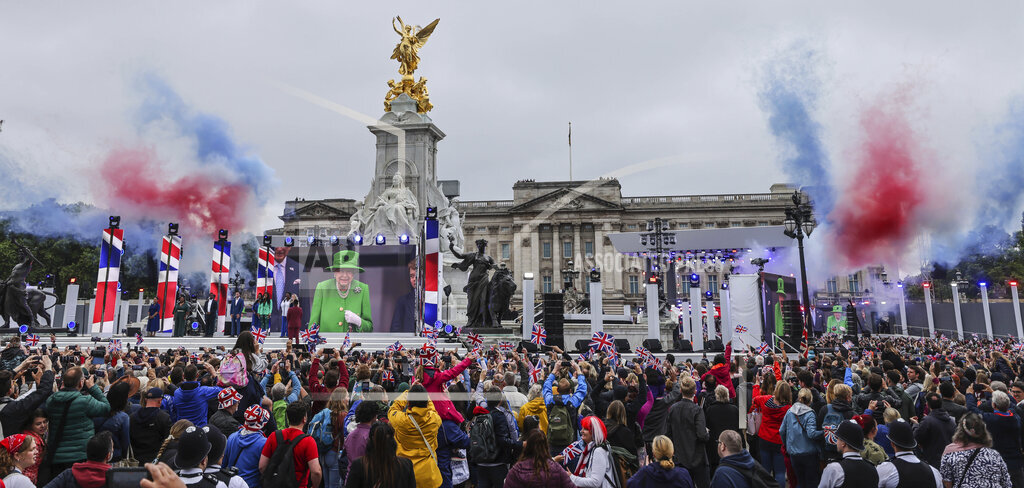 From a sustainability point of view, we worked closely with Claire O'Neill and her team at A Greener Festival and did our utmost to recycle, re-use and minimise waste wherever we could. We banned single-use plastics, installed water filling stations supplied by Thames Water, GIG delivered wonderful plant-based crew catering and City Harvest re-distributed the leftover food. We took over a disused TfL building as our production office. Once the event ended everything was packed away to be re-used or re-distributed. Even our wet weather ponchos, which thankfully we didn't need, were made from corn starch.
I'm really proud that with all the challenges we faced that we were able to pull off some an incredible event, to time and on budget. It's worth noting that none of the funds were public money; it was fully supported by individual and company partners. Everything went to plan and demonstrated that a large event can be delivered sustainably and leave a legacy. They called it The People's Pageant and that's exactly what we delivered!"
Suppliers List
Field and Lawn (Marquees)
Casablanca (Marquees)
Fews (Marquees)
Blue-i - Sound Systems
Sound Decisions - FM in-ear monitors
Pylon One – Comms and internet
Delta – Radios and Bolero system
Peppermint – VIP catering
GIG - plant-based food for crew catering
Red Radish – BBC area catering
Connection Crew – local crew
Goode Projects – H&S
Ken Law Safety – VIP receptions H&S
J-EMSS – BBC area H&S
City Harvest – redistribution of excess food
RH Consulting – sound consultants
Lovelace Events – registration system
Knights Travel – vintage bus supply
KB Event – trucking
Cube – wrapping buses
Power Logistics – temporary power and distribution
NEP – broadcast and control truck