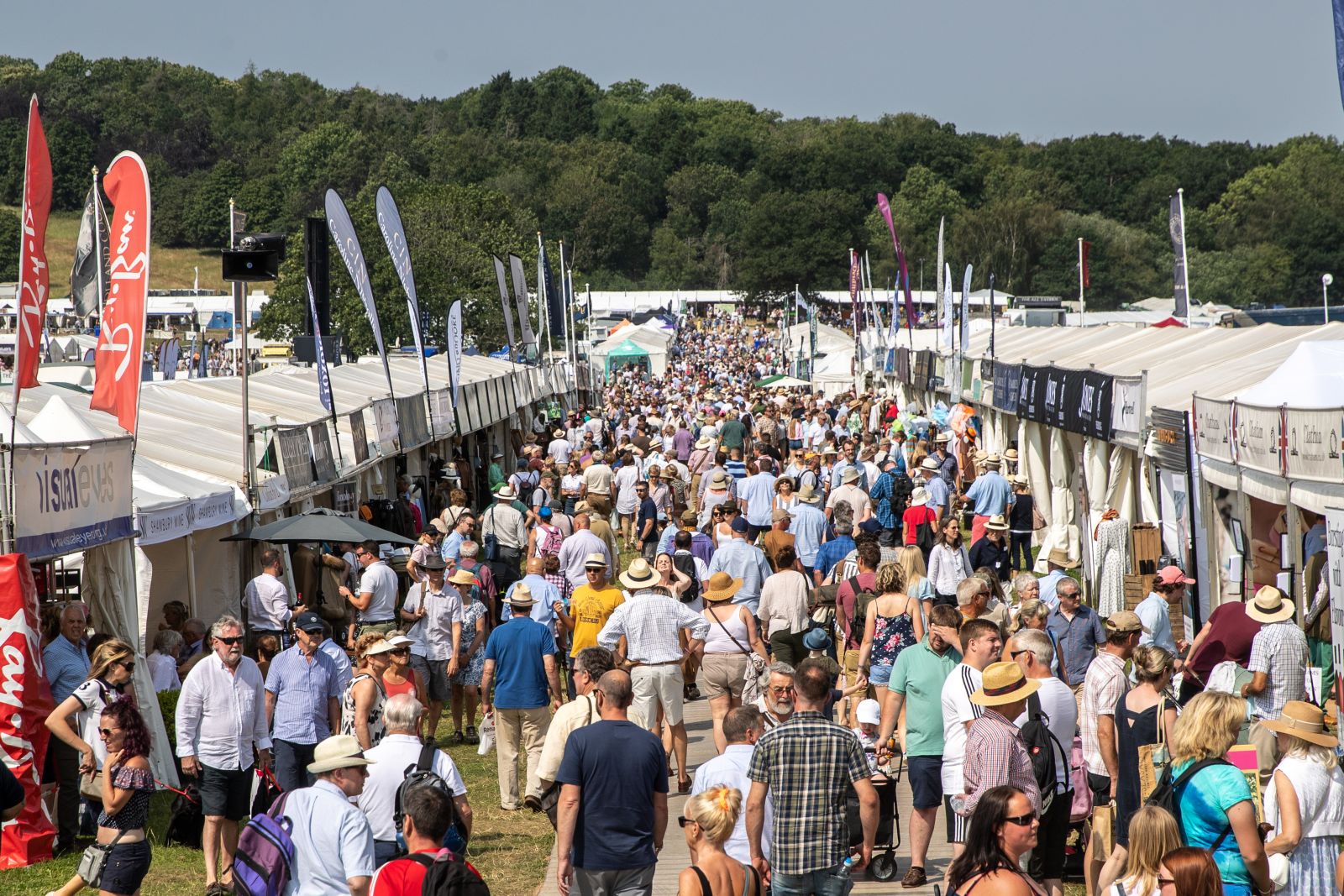 Following the huge success of The Game Fair this year, we chatted to Operations Manager, Catherine Bishop, about the challenges the team faced and how they worked together to deliver an event universally acclaimed by exhibitors, sponsors and an impressive 119,378 visitors alike.
As a team, how did you approach organising this year's Game Fair and what were the first steps?
Given all the uncertainty that we were facing it did take a while to get up and running as there were so many variables to consider and navigate. From the outset our MD, James Gower made clear his plans for all our events in 2021. He was creative and ambitious in equal measure which ensured that we've always remained positive as a team. James was unique in that he saw COVID as an opportunity to drive change and be innovative.
We're a small team so we all work together closely, talking regularly and ensuring that we were sharing information was absolutely key. For example, reassuring people that we would be able to go ahead was a major challenge at the outset and the marketing team had a huge task on their hands communicating that message to all our stakeholders. We played our part and ensured that we were across all the guidance and advice so that they had the detail that they needed.
From an operational perspective we began with putting together the floor plan so the sales team could make a start, and this worked well as many of our 2019 exhibitors re-booked for 2021. We had a few internal changes to get used to, including appointing Richmond Event Management to look after our site management in April. We also engaged with the local authority from the outset and that relationship was crucial.
Tell us more about your relationship with the local authority and why that was so important?
We've always worked closely with the local authority and had a good relationship with them. If they understand your event and what you're trying to achieve, and you take the time to develop that understanding then it really does pay dividends. We were completely transparent and honest about our plans from the start and took them on the journey with us. The communication between us both was excellent with regular contact every two weeks in the lead up to the event. They were amazing at every step of the way which was a massive help.
Richmond Event Management delivered your site management for the first time in 2021, how did that come about?
We were looking for a new site management team (one of the opportunities to drive change presented by the pandemic) and to be honest as soon as I spoke to Mike (Richmond) and Ben (Hardy), I knew that they were the right guys for the job. They made my life so much easier, having that level of experience onboard was great. Whilst the appointment of contractors sits with me and most of them were secured when they joined the team, it was great to have someone to share quotes with and to bounce ideas around. It's a relationship that will grow and we're already working together on future events.
So, what would you say was the biggest challenge?
Obviously supply and demand of event kit and services has been a key consideration for anyone organising an event this year and we faced our own particular set of challenges in securing certain elements. We also had to convince our suppliers that we would be going ahead as things were so uncertain in those early months. I had so many of those conversations, especially as so many other events were being cancelled around that time.
As always, they pulled out all the stops and delivered a great event. I feel really lucky to work with such a great bunch of contractors.
And what was your highlight?
Once we were onsite, it was so lovely to see people in person and just to be back in a field. It was strange and I don't think any of us felt 'match fit' so to speak, given the long time we had been away. But as a team we are agile and were soon back in the swing of things – in fact, as a team we've never worked better together. It was just so rewarding for us all to be back, doing what we do best and creating an amazing event for all those people!"
Now that the dust has settled what's next for you and the team?
There was no real down time as we have the GWCT Scottish Game Fair taking place at Scone Palace from 24th -26th September so its full speed ahead with that. We're also working on a couple of exciting new events, including the Game Fair Christmas which will be held within London's Bloomsbury Square in November. We're also looking forward to heading back to Ragley Hall in 2022 following a fantastic attendance this year.