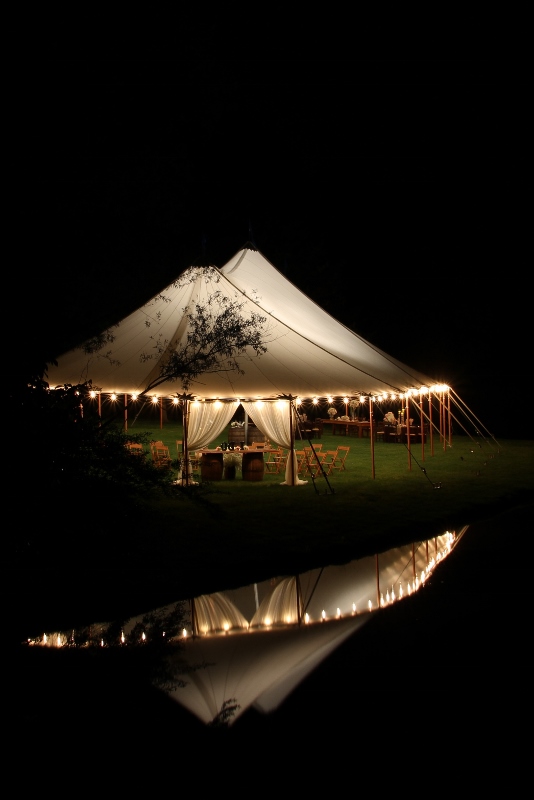 Anchor Industries has decided to exhibit its popular luminous Aurora Sailcloth Marquee at The Showman's Show 2019. Highly sought after in the international market there has been increasing demand for the 'sailcloth' marquee in recent years.
While the beautifully translucent, luminous fabric glows by day, and radiates amongst its surroundings at night, Anchor's Aurora Sailcloth Marquee is no 'fair weather tent.' For peace of mind, Anchor's renowned quality and engineering expertise provide enhanced protection and security. The revolutionary WeatherShield wall attachment technology eliminates gaps that let in wind and rain, without the need for a valance or other visual disturbance to disrupt the sleek, catenary eave line. The Aurora gorgeously and uniquely provides protection from the elements!
At this year's show the company is looking to establish many more relationships within the market whilst assuring existing and potential customers of its outstanding customer service and a great return on investment.
As one of the industry leaders in the production of commercial tents, marquees and accessories, Anchor Industries sets the bar for quality, design and innovation. Anchor specialises in manufacturing high-quality event tents and fabric structures for industry, business, residential, wedding and recreational uses from frame tents to larger tension tents to clearspan structures. Anchor is celebrating 127 years in the market!