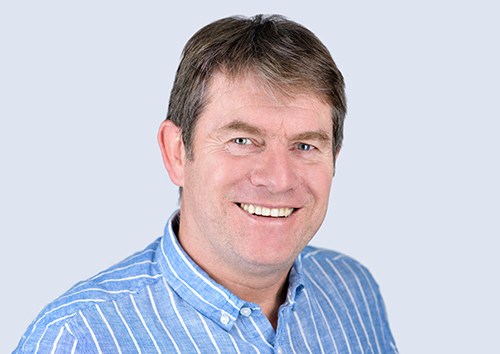 Martin Cottrell, managing director of A1 Event and Exhibition Cleaners Ltd shares his contentious views on the industry's lack of progress in recycling and the missed opportunity that the pandemic presented for a re-set.
"I am known for having some contentious views that I'm not afraid to share. That said, all the points that I make are based upon fact. I'm either sharing real life examples that I have seen first-hand, or I have thoroughly investigated not only the origin of the information but also the content (once a policeman….).
When it comes to recycling/sustainability etc. I urge everyone reading this to speak to their waste management service provider and do due diligence on where your waste is being recycled or repurposed. For instance, are you aware that as an event organiser the legal responsibility for your waste lies with you?! Even if a venue or supplier manages it on your behalf, if a skip from your event ends up in a layby 60 miles away, you're liable for the £50,000 fine that's payable. Dockets for waste transfers and consignments should be stored for five years.
Recently I have witnessed some howling mistakes by event visitors and traders/exhibitors. The amount of wood, whether it's unused, offcuts or huge amounts of pallets that we continue to discard amazes me. In respect of recycling and the separation of waste, massive mistakes are still being made, meaning that everything that could have been sent for separation and recycling with a high percentage recovery rate has now been sent out as mixed general, significantly lowering that number. I don't know whether it's a lack of knowledge or just a general disregard, but I see it at every event I work on, and it isn't improving.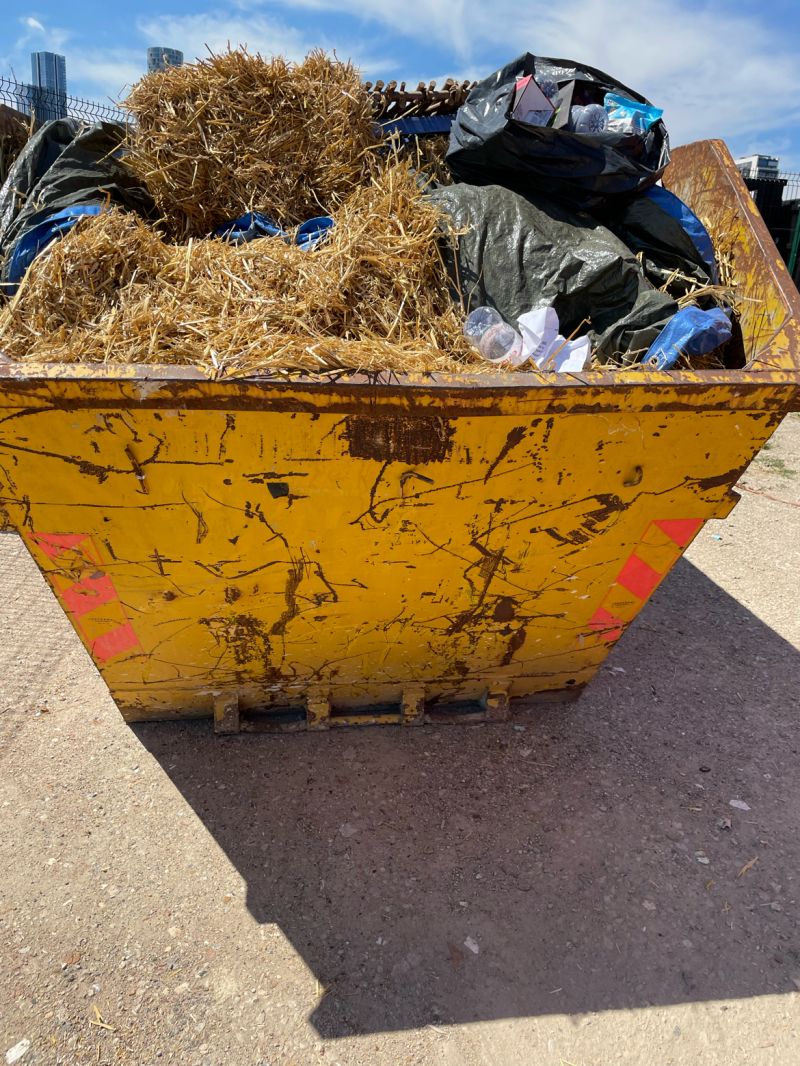 This image is a classic example of a skip designated as "Glass". When we left site on Friday evening it was half full of glass and glass only. Upon our return on Sunday morning, it had been filled with all sorts of stuff and had to be sent as mixed general waste. Food and glass should always be kept separate from paper/ card/ plastic/ tin/ aluminium. The most frustrating part of this story is that it is next to a skip marked as 'Mixed General Waste'. There is absolutely no excuse for back of house separation mistakes. The contractors on site that did this obviously have no respect for, or of the concept of recycling.
We seem to be going backwards. The pandemic offered a real opportunity to re-evaluate and re-set with so many businesses going into sleep mode for almost two years. We should have used that time to plan accordingly and designed waste out.
I'm not naïve and completely understand that its incredibly difficult on large participation events and I'm not so stupid as to actually name and shame people. I have bills to pay after all and a company to run but if we don't highlight the issues, talk and share best practice, how will we ever move forward?"