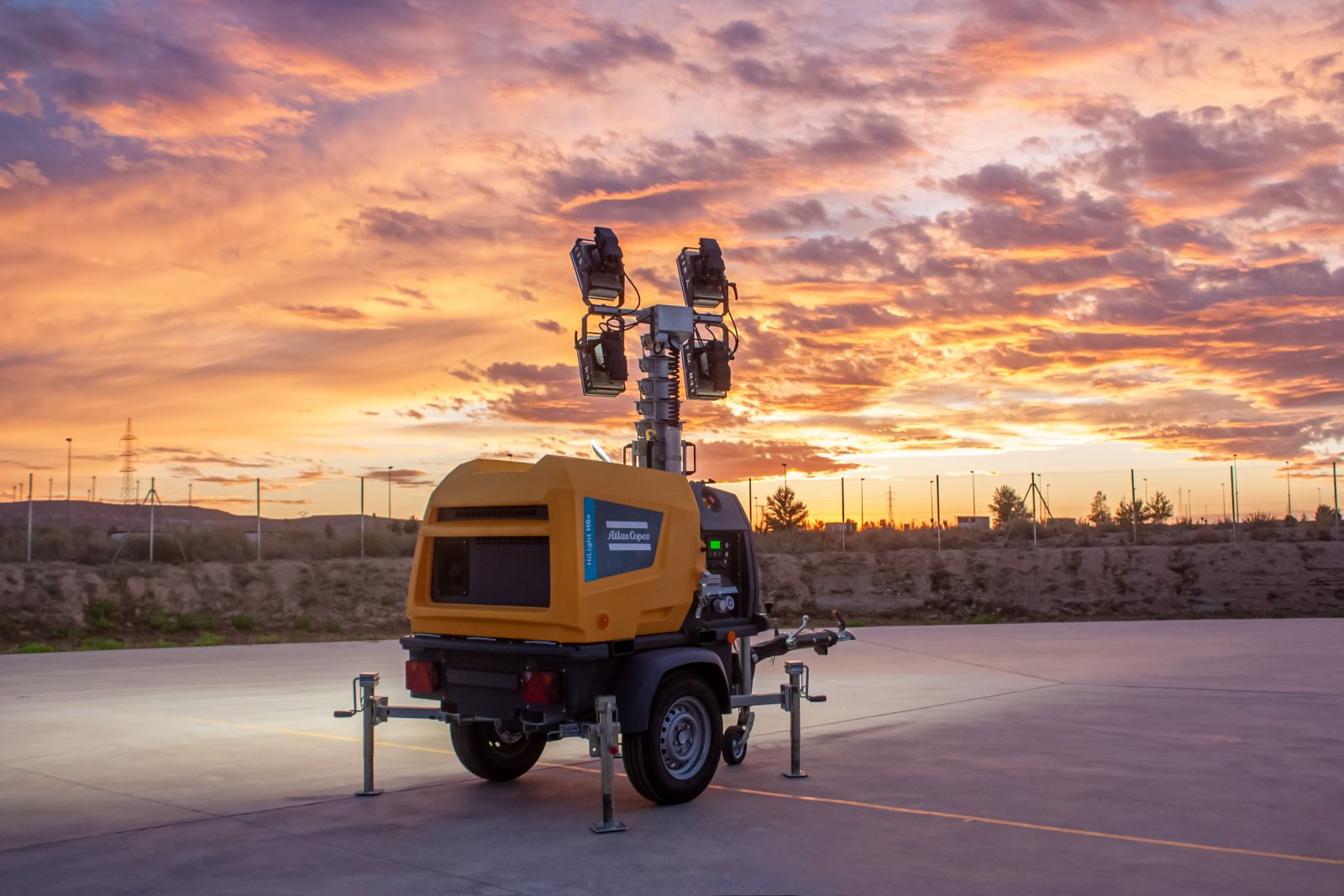 Atlas Copco Power Technique will showcase its innovative lighting towers, energy storage system, power packs and handheld tools at the Showman's Show 2022.
At the event, taking place at the Newbury Showground in Newbury, UK on the 19th and 20th of October, Atlas Copco Power Technique will showcase a range of innovative products best suited to the festival, outdoor and special events industry.
"Following a very successful show in 2019, we're excited to be returning to The Showman's Show for 2022. This show allows us to display and demonstrate the flexibility of our products which are ideal for so many applications; the events industry being just one. With this in mind, the latest additions to our Power Technique portfolio have been designed to offer energy efficiency, lower emissions and reduced noise levels, ensuring our customers realise maximum productivity and performance as well as reliability", said Paul Webster, business line manager – Power & Flow, Atlas Copco Power Technique UK.
Visitors to stand 161 on Avenue C will get the opportunity to see Atlas Copco's newest Innovation, the ZBP45 Energy Storage System. Developed with sustainability in mind, it helps dramatically reduce fuel consumption and CO2 emissions, whilst delivering optimal performance with zero noise and virtually no maintenance.
Alongside the ZBP45 will be two of Atlas Copco's range of light towers, the H6+ LED Hilight. With 6000m² LED light coverage, operating noise levels as low as 55 dBA and its exclusive HardHat body to protect from the elements, the HiLight H6+ light tower is ideally suited to provide illumination at events, residential areas and many more applications.
Additionally, Atlas Copco will showcase a range of their handheld tools best suited to events build ups such as the Cobra PROe breaker, the TEX 230 pneumatic breaker, the LH230 hydraulic breaker and an LPD post driver. A LP13-30 power pack will also be on display, ideal as a portable, compact and light weight source of power.