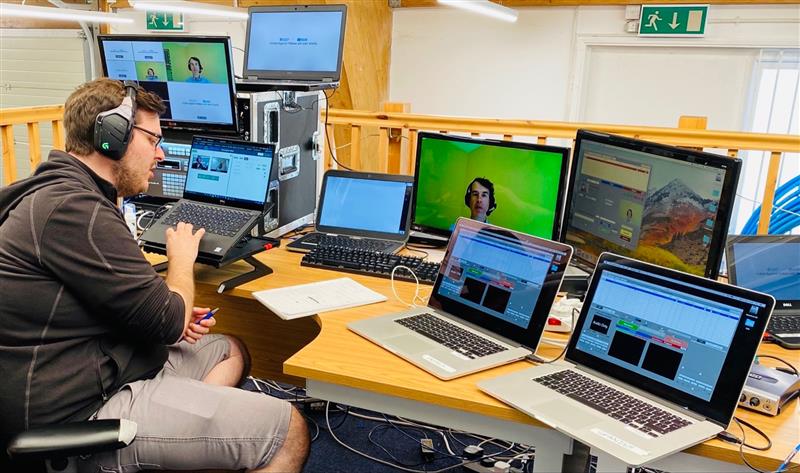 2020 has become the year of the virtual event. The global pandemic has caused the events industry to come to a devastating halt, and even the most high-profile gatherings have had to come up with creative ways to keep their business going. At attend2IT, AGMs and live streaming were part of day to day business, but COVID-19 saw this industry explode in size almost overnight, with the live streaming industry growing 45% between March and April.
For over 10 years, Attend2IT has successfully delivered virtual and hybrid events with their Eventcaster system for world leading businesses and charities, supporting them with fully auditable remote and hybrid systems. Starting as a website for sharing simultaneous livestreams and powerpoint presentations side-by-side in 2014, it has quickly evolved into a fully-fledged virtual event platform.
'Covid-19 has actually given us the opportunity to expand our development team' said Managing Director Dominic Hampton. 'We have a history of writing bespoke software, but we've never had the chance to focus on a single piece of software for this long. Having the time and manpower to add new features to Eventcaster like weighted voting, virtual roundtable breakout chats, and virtual exhibition stands gave our clients the ability to be more detailed in their specifications and gave us the edge on our competitors.'
Moving forward there is a still a lot of uncertainty, especially this winter, with most events being cancelled until April next year. Attend2IT is eagerly awaiting the return of physical events, but in the meantime offering clients a way to boost their events far beyond 'just another zoom meeting' and provide virtual event attendees an experience to remember.