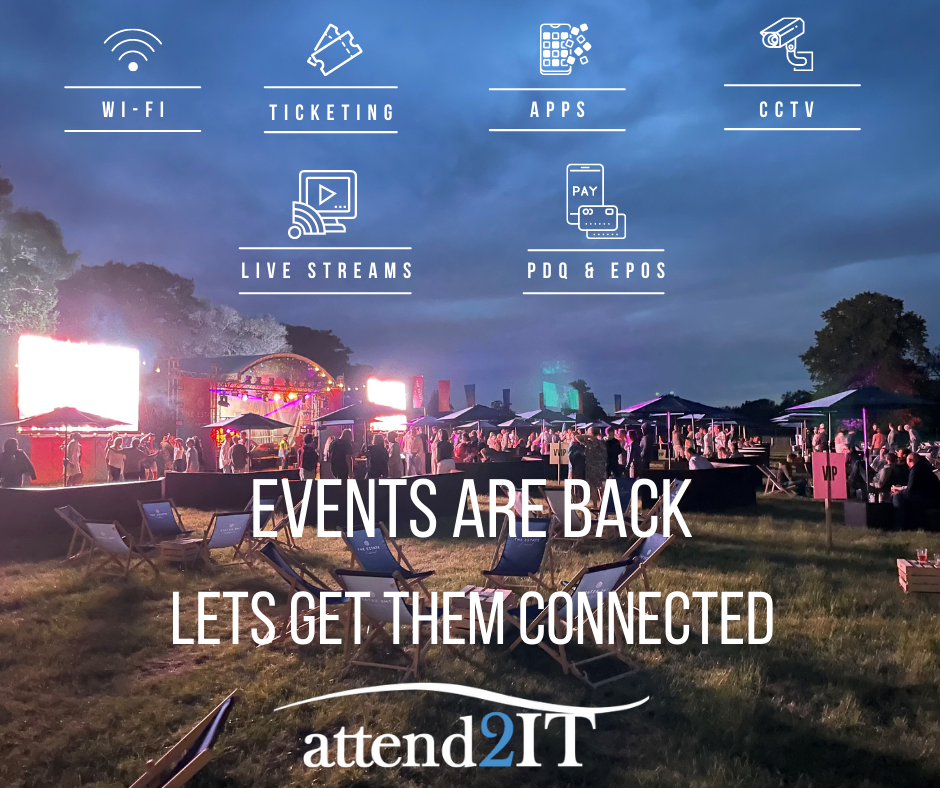 Regardless of event size or location one of the first things customers check for is free WIFI, once considered a luxury, the powers of social media and cashless technology have turned this luxury into an absolute necessity. Attend2IT will be showcasing its reliable and user-friendly range of IT services at The Showman's Show 2021.
As a cashless generation favouring and expecting electronic transactions at bars, food traders etc and therefore a vital part of an events revenue is more and more dependent on PDQ and contactless transactions all requiring a stable internet connection. Attend2IT offers robust IT services for festivals, exhibitions, shows and virtual events. Having provided services to some of the UK's largest events (and some of the smallest), delivering Wi-Fi, ticketing and streaming, it works closely with AV companies, agencies, venues and end-clients to deliver a high-end service to events and venues.
Utilising its experience in the field, ongoing investment in the most reliable technologies, and a skilled, dedicated team, it is able to provide your event with the most dependable and effective event IT solutions available.