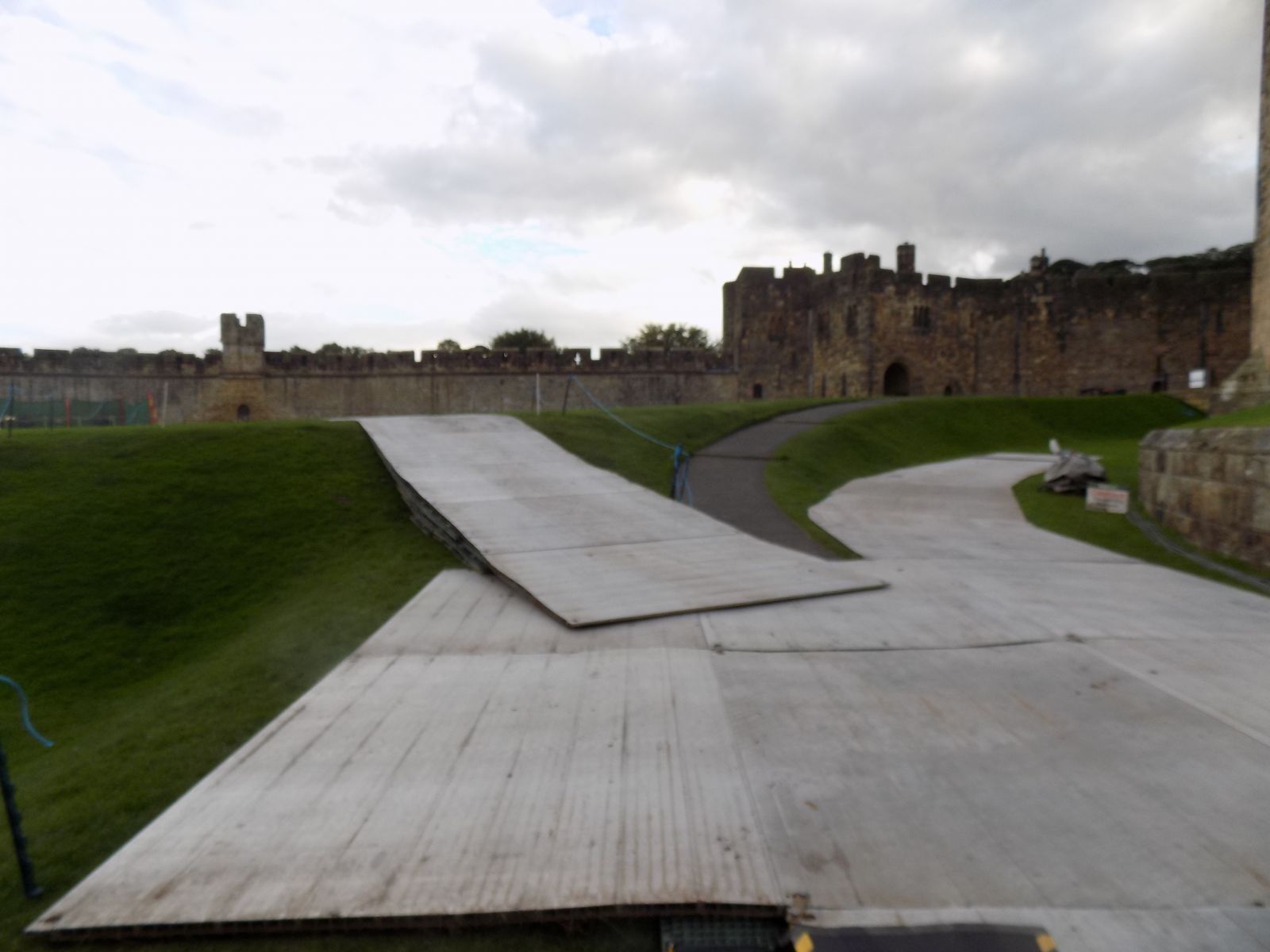 Always a hit with The Showman's Show visitors, Autotrak Portable Roadways will return to Newbury Showground this October. The company has over thirty years' experience in supplying temporary trackway, pedestrian walkways, marquee flooring, for film/TV productions, concerts, festival, sporting events, weddings, parties and other outdoor events throughout the UK, Europe and beyond.
As one of the largest independently run roadway companies in the UK, it has a reputation for providing robust and reliable solutions, cost effectively with the highest standards of customer care.
Products in its range include heavy duty aluminium roadway, made from recyclable engineering grade aluminium, capable of taking weights of up to 100 tonnes, the perfect solution and an essential requirement for all types of access needs on soft ground conditions, high volumes of site traffic, emergency routes, hard standing compound and parking areas etc.
Its medium duty roadway is made from recyclable polypropylene and manufactured solely in the UK. Used when access to or around site is a problem and unable to use heavy-duty roadway. The weight capacity depends on the ground conditions, but a 17-tonne capability is usual. Supatrak walkways and flooring, made from recyclable polypropylene. Used for pedestrian walkways, pushchair and wheelchair access on-site, and is also ideal for marquee flooring. Supatrak protects grass surfaces, and is both lightweight and strong. The best pedestrian walkway solution for events and festivals. Quickly installed and de-rigged yet strong enough to deal with high volumes of pedestrian traffic.