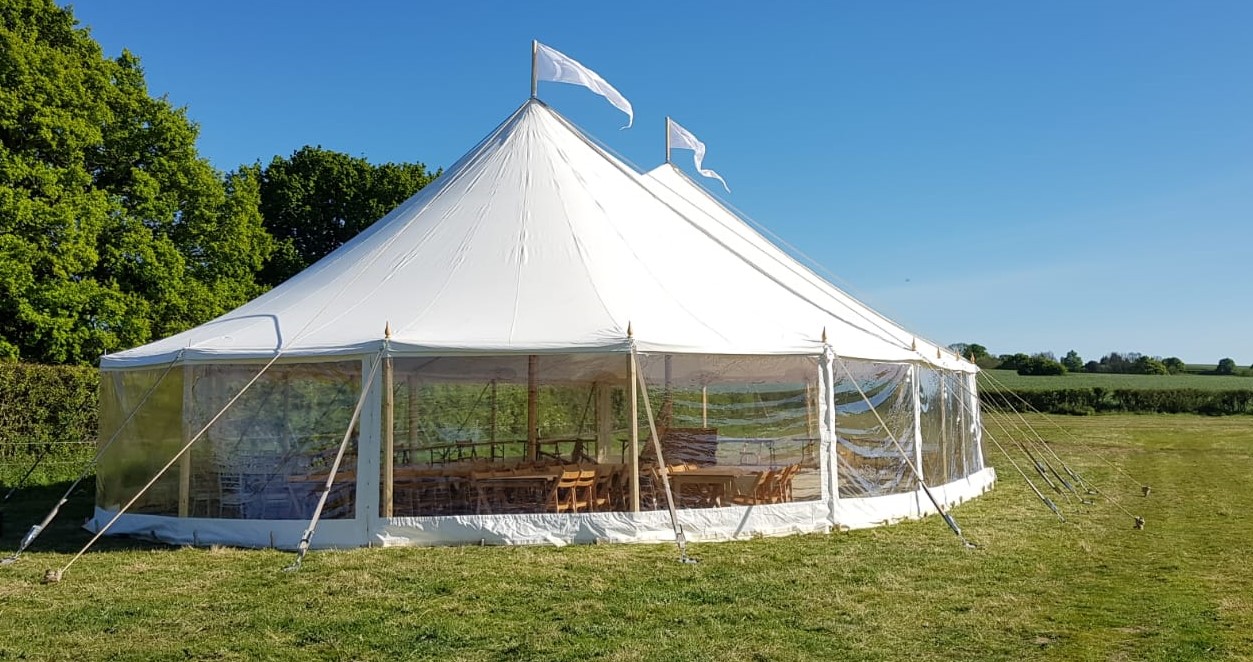 Barkers Marquees celebrate over a hundred years of marquee manufacturing, from their South London origins in 1921. The company returns to The Showman's Show, where they have been regular exhibitors for 30 years.
As the UK market leader in pole and stretch tents, Barkers Marquees offer a wide range of sizes, styles, and specifications. On this year's stand Barkers Marquees will be showcasing its 'sailcloth' style Celeste and Traditional Pole Marquees, as well as a Stretch Tent. Barkers Marquees continue to innovate and launch changes to the product range including a new design for walls, wooden pegs and new Stretch Tent fabric.
Barker Marquees will be selling its showcased stand equipment at 15% discount on a first come, first served basis. This can be secured before the show with 30% deposit payment. You can also benefit from 10% discount for orders generated by the Show secured by 18th November 2022. Minimum order value is £2,000 nett; equipment required in 2023.
Pole Marquees have seen a boost in popularity over the last few years. Hire companies enjoy a combination of higher rental prices versus lower costs compared to purchasing and operating clear span frame tents. Customers also appreciate the beauty of a Pole Marquee which complements a rural, festival or country house setting. These structures are modular in design, allowing you to grow your marquee as your business grows.
Barkers exclusive partnership with Eurostretch provides access to premier Stretch Tents into UK with a combination of European Fabrics and UK made poles and rigging. These tents are increasingly popular for parties, pubs and courtyards. The beauty of a Stretch Tent is the ability to rig them in a variety of configurations.
If you are expanding your existing marquee hire range, launching a new outdoor event venue or a marquee hire company, Barkers Marquees is your number one choice as the company stands for quality, expertise, and exceptional service.
Visit stand 113, Avenue G.