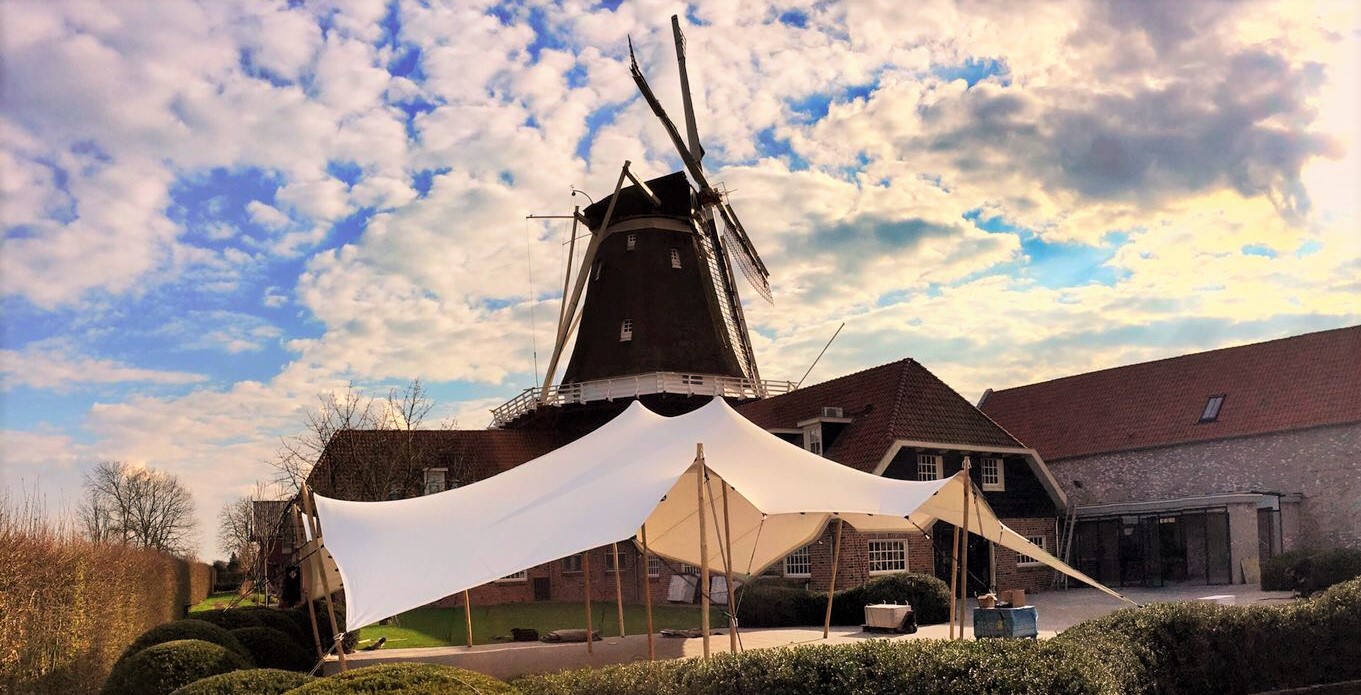 Barkers Marquees is delighted to announce that it has partnered with Eurostretch Tents, a premier manufacturer of stretch tents, based in Netherlands. Barkers Marquees has secured an agreement to distribute its products throughout the UK. Representatives from both companies will be available to talk to at The Showman's Show 2019.
Eurostretch's tents offer a practical solution for the stretch tent market. Its lightweight fabric tents can be installed with two people, reducing set up costs when compared with others available in the market. It also boasts a very strong fabric.
Eurostretch offer two stretch tents options; the Eurostretch PRO M2 and the Eurostretch AFRICAN B1. Tents can be made in any size and can be extended or modular in design. The tent manufactured in 2019 was 20m x 20m which connected to a second 20m x 20m by means of a rain gutter that the company also supplied.