Bed-Stay UK return with The Festivalty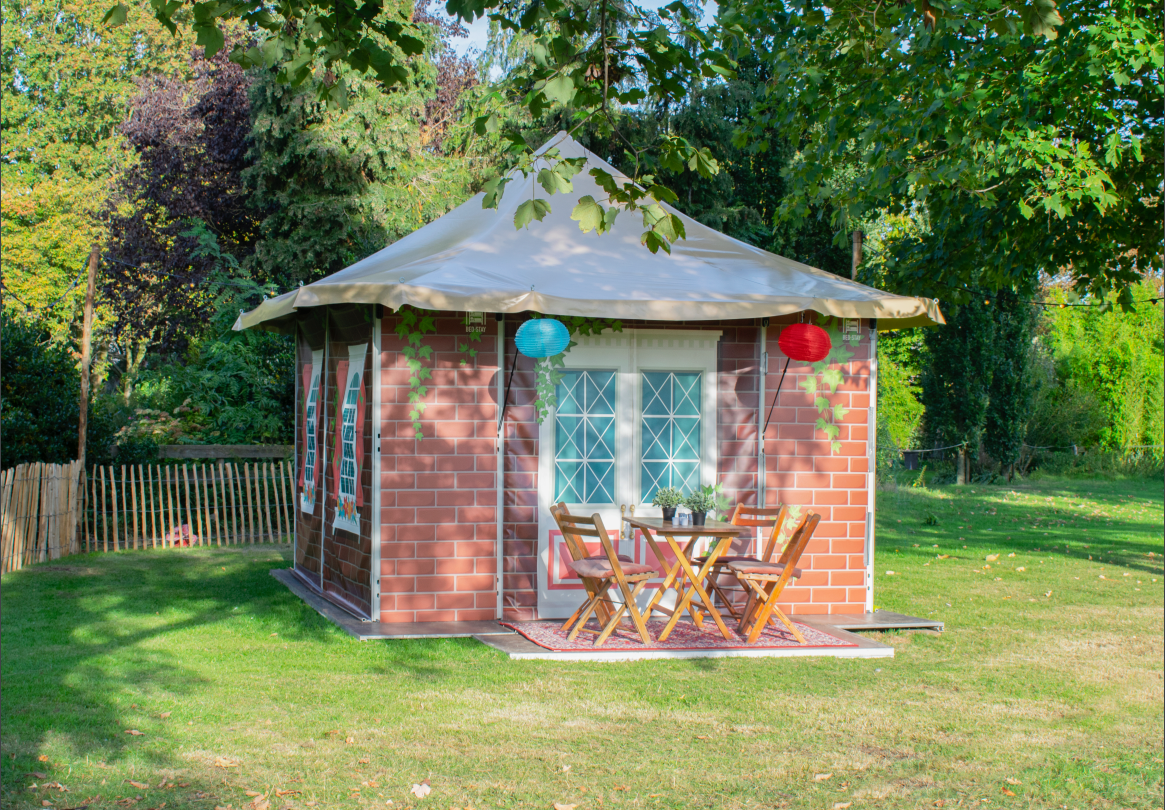 Bed-Stays UK returns to Newbury Showground for The Showman's Show 2019 with an impressive concept in temporary accommodation for the outdoor event industry. The Festivalty is a customisable self-contained sleeping accommodation unit that utilises the Bed-Stay bunk bed system that was launched at last year's Showmans Show. It is a cost effective, simple to set up alternative for festival workers, festival goers or simply any situation where you need a quick, comfortable and inexpensive bed for the night. Bed-Stay are also looking for rental partners throughout the UK to grow the network and take the concept to the next level.
The flexibility of Bed-Stay means you can choose the level of use and therefore keep control of your crew accommodation costs. They can be erected inside marquees, farm buildings, unused factories or offices. Literally anywhere that keeps the cost down but maintaining a level of comfort acceptable to any crew. Various add-ons like shower blocks, kitchen areas, drying rooms or lounge area can be added to complete the feel of what may be required for each site. These add-ons can be sourced locally to keep both the carbon footprint and cost to a minimum.