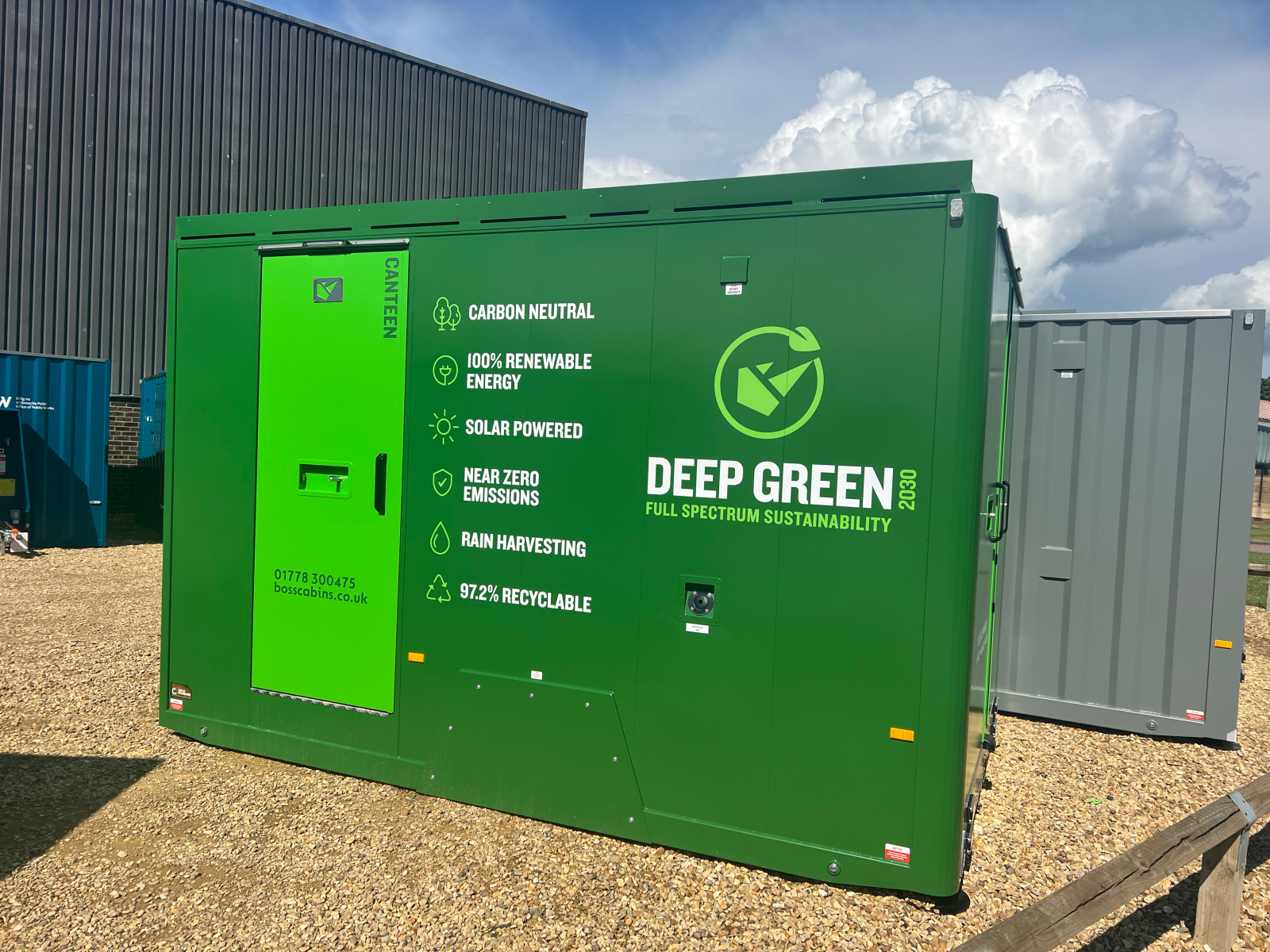 Boss Cabins is delighted to be back at Showman's Show in 2022 presenting its revolutionary Deep Green eco welfare range.
If sustainability is important to you, then Deep Green is the only viable welfare choice - a patented solar-powered, rain-harvesting water-recycling range of welfare cabins and portable toilets created by the UK's leading welfare manufacturer Boss Cabins. The technology and innovations in Deep Green cabins help users slash their carbon footprint and achieve Net Zero, ESG and other sustainability targets as well as significantly reducing the impact of fuel and servicing costs.
With a fleet of over 370 cabins in the field, Deep Green has a proven track record. Data from the 24/7 remote online tracking system shows the units operating for the past 9 months purely from free, clean renewable solar energy, with virtually zero generator run-time, zero fuel consumption, zero noise and zero emissions.
With a roof full of high-capacity solar panels and a highly-efficient energy-saving electrical system, even in times of low light more than 90% of the cabins' power is coming from the sun.
Data verified by Carbon Footprint Limited shows that for every 24ft Deep Green Canteen Office unit used on site rather than a standard unit, you will lower CO2 emissions by 8.4 tonnes per year and save around 3260 litres of fuel. In current HVO prices, this is a cost saving of £10,600 per year.
Another major sustainability goal when creating Deep Green was to minimise the need to attend the cabin for any reason, cutting both the cost and environmental impact of service visits. To this end, Deep Green units feature a unique patented rain-harvesting and grey water recycling system which slashes the requirement for toilet servicing visits by approximately two thirds.
Deep Green also features a unique patented 'Infinity' generator which only needs servicing every 2000 hours of run time - 8-10 x less than a standard generator which needs servicing every 200-250 hours.
To find out more, visit the Deep Green team on Avenue A, stand 115.