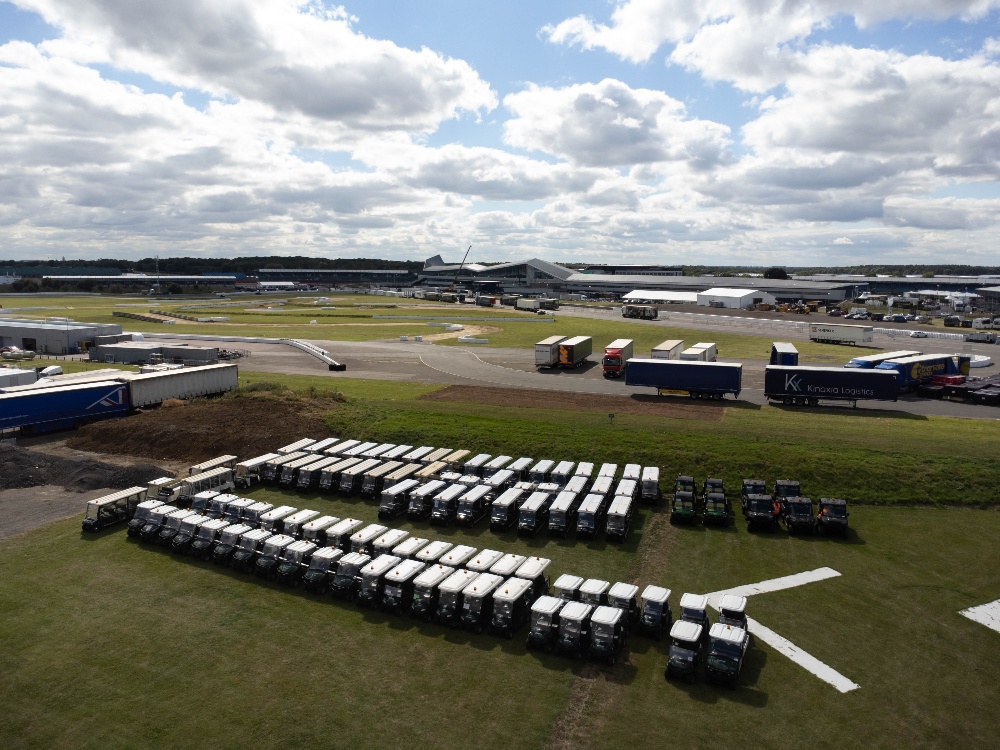 While the attention at British sporting events might rightly be fixed on the live entertainment on the court, pitch, course or track, onlooking spectators can quite easily miss one of the most crucial aspects of such occasions, which is the logistics of the setting up and transportation of personnel.
With a fleet of over 500 utility, passenger, industrial and road legal vehicles Bradshaw EV has played a significant role in helping to keep the ball rolling at many of Britain's most revered sporting events.
Having most recently supplied over 50 Club Car Villagers, Carryalls and Gator vehicles to support the Birmingham Organising Committee for the Birmingham 2022 Commonwealth Games Ltd, Bradshaw has also supported the All England Lawn Tennis Club at Wimbledon, Bisley Sporting Group, Club Wembley, the British Touring Car Championship, Burghley Horse Trials as well as various golf events and tournaments so far this year.
Bradshaw have also recently taken 137 Club Car passenger vehicles to the Grand Prix and is set to supply further vehicles to the Moto GP and The Classic at Silverstone this year.
From ambulance buggies and cross field vehicles for rough terrain, to re-configured buggies with wheelchair access as well as load carrying vehicles, Bradshaw's versatile range of vehicles have helped to ensure sporting events across the country run seamlessly as possible, whether that be to tow goods on-site or to transport spectators to where they want to be – right in front of the action.
The versatility of Bradshaw's range is what makes it so ideal for sporting events, many of which attract hundreds of thousands of spectators if spanning over several days or even weeks.
Priding themselves also on their wider offering, Bradshaw delivers logistical support, vehicle training as well as onsite servicing, maintenance and technical assistance to ensure sporting events have the necessary support in place when operating their vehicles.
Mike Bradshaw, joint managing director at Bradshaw EV commented: "Bradshaw EV has had yet another successful year in supplying our versatile passenger and utility vehicles to some of the most celebrated British sporting events across the country.
"The primary attraction to our vehicles is that they cater for a multitude of uses and applications – all of which are ideally suited to catering for the needs and requirements of passengers attending events of any size.
"Having supplied over 1000 vehicles so far this year alone, we are delighted to help support many of the country's most revered sporting events through providing our extensive range of Bradshaw, Club Car, Goupil, Polaris and John Deere vehicles."