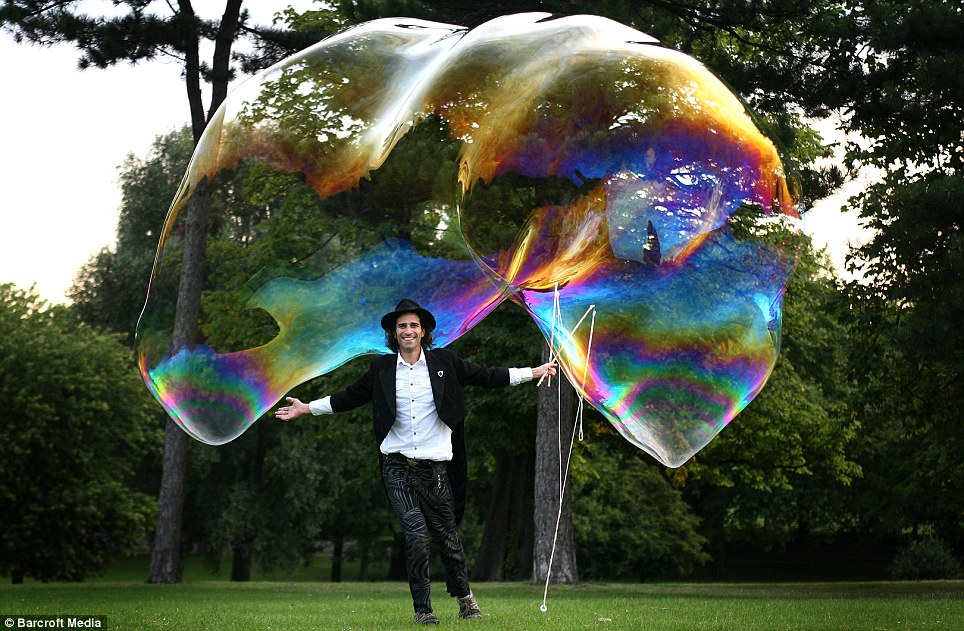 With no fewer than 12 Guinness World records under its belt, Bubble Inc has performed to audiences in over 30 countries around the world including Lady Gaga, Prince Charles, Shakira and the Royal Families of UK, Qatar, Monaco, Dubai, Saudi Arabia, and Abu Dhabi.
To ensure that Bubble Inc fans remain entertained and engaged, it has created a range of shows that can be enjoyed at home by families or companies looking for interesting teambuilding ideas . These include:
Bubble family workshops, 4 x 25 minute bubble workshops aimed at families
An hour of live or pre-recorded zoom shows aimed at all ages/ groups, corporates, festivals, families Socially distant garden/ doorstep bubble shows
A package of bubble toys that can be delivered within 48 hours for families to host their own bubble parties at home:
Bubble Inc would also like to offer Showman's Show visitors and exhibitors a 10% discount. If you place an order online www.bubbleinc.co.uk then just type in "Samsam Bubbleman" at the end of the shopping cart process.