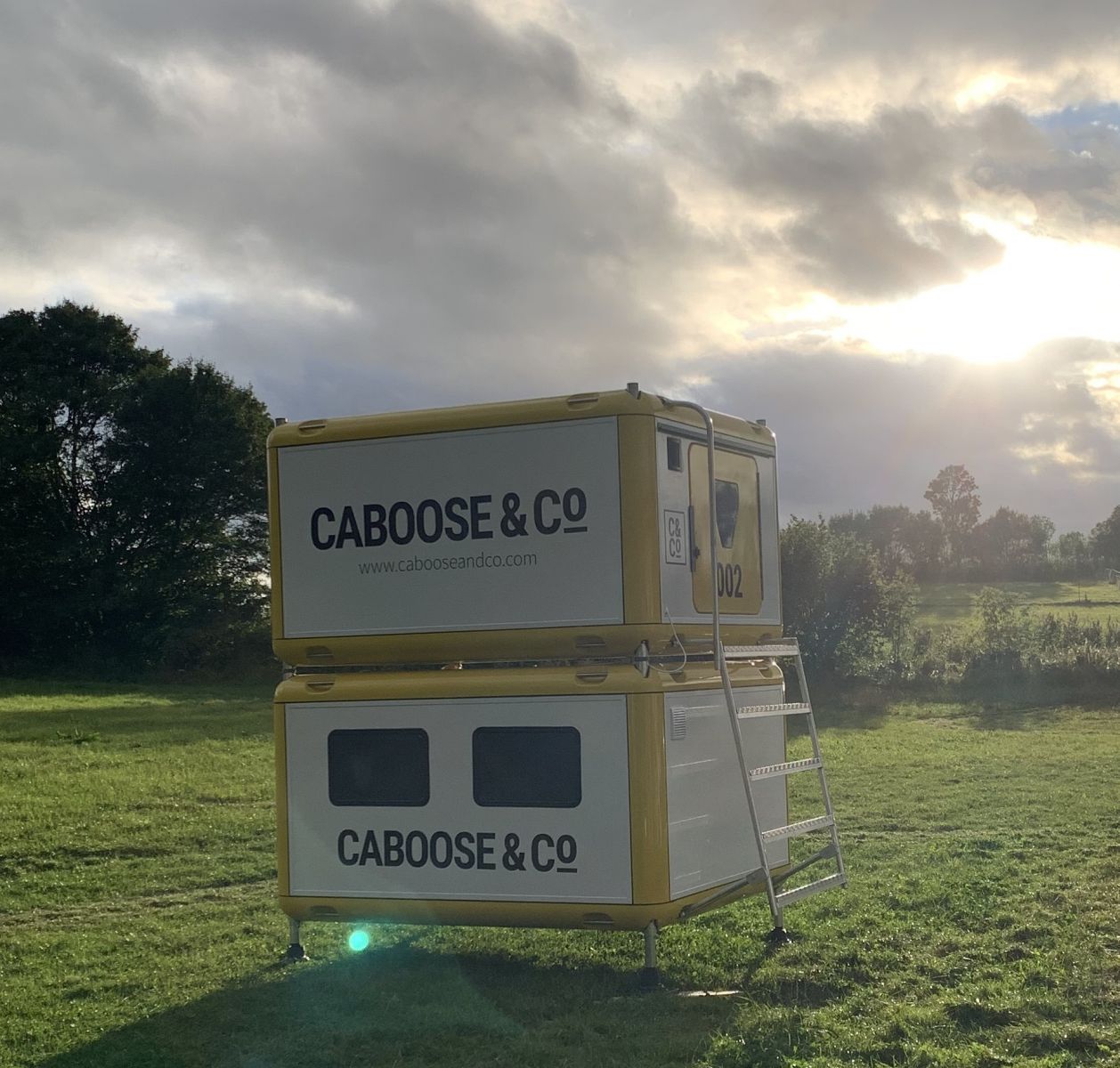 Caboose & Co., pop-up accommodation specialists, unveil the latest addition to its range of high-end products with a revolutionary glamping pod, 'The Maverick', born out of lockdown creativity to meet demand for products that accommodate the foreseeable reality of live events.
Joining its impressive 54-strong converted container fleet, the first-of-its-kind product named 'The Maverick' has been brought to the UK live events, festivals and glamping markets as a direct response to increased staycations following Covid-19 international travel restrictions. With 'The Maverick' also available with a hard deck atop the structure, it enables outdoor event and festival organisers the flexibility to offer audiences their own private entertainment viewing platform combined with a next-generation glamping experience.
'The Maverick' is a flat-pack aluminum and GRP product that is designed to offer event organisers and landowners a versatile, stackable glamping option that is quick to deploy and easy to store. As a revolutionary stride forward in the market, this fold-away pod provides a safe, lockable and storm-proof sleeping space for up to two people. Thanks to the products' low power requirements, 'The Maverick' allows easy off-grid deployment; with a set-up time of just five minutes this increases the industry's flexibility for hospitality experiences to be offered in the UK's most rural and scenic spots.
Managing director Tom Critchley says: "Glamping was already growing at pace in the UK, but since the Covid-19 pandemic we have seen a huge surge in demand for luxury glamping products as the UK staycation becomes the new 'normal'. Our products are designed to offer the very best night's sleep to event crew and public guests alike, offer event organisers another accommodation style to treat glampers as well as provide land owners the opportunity to welcome a new revenue stream to their businesses. We are delighted to be adding this year-round product to the Caboose stable as we continue to raise the bar of pop-up accommodation in the UK & Europe."
'The Maverick' is available for hire or can be purchased at an introductory rate of just £3250 + VAT.