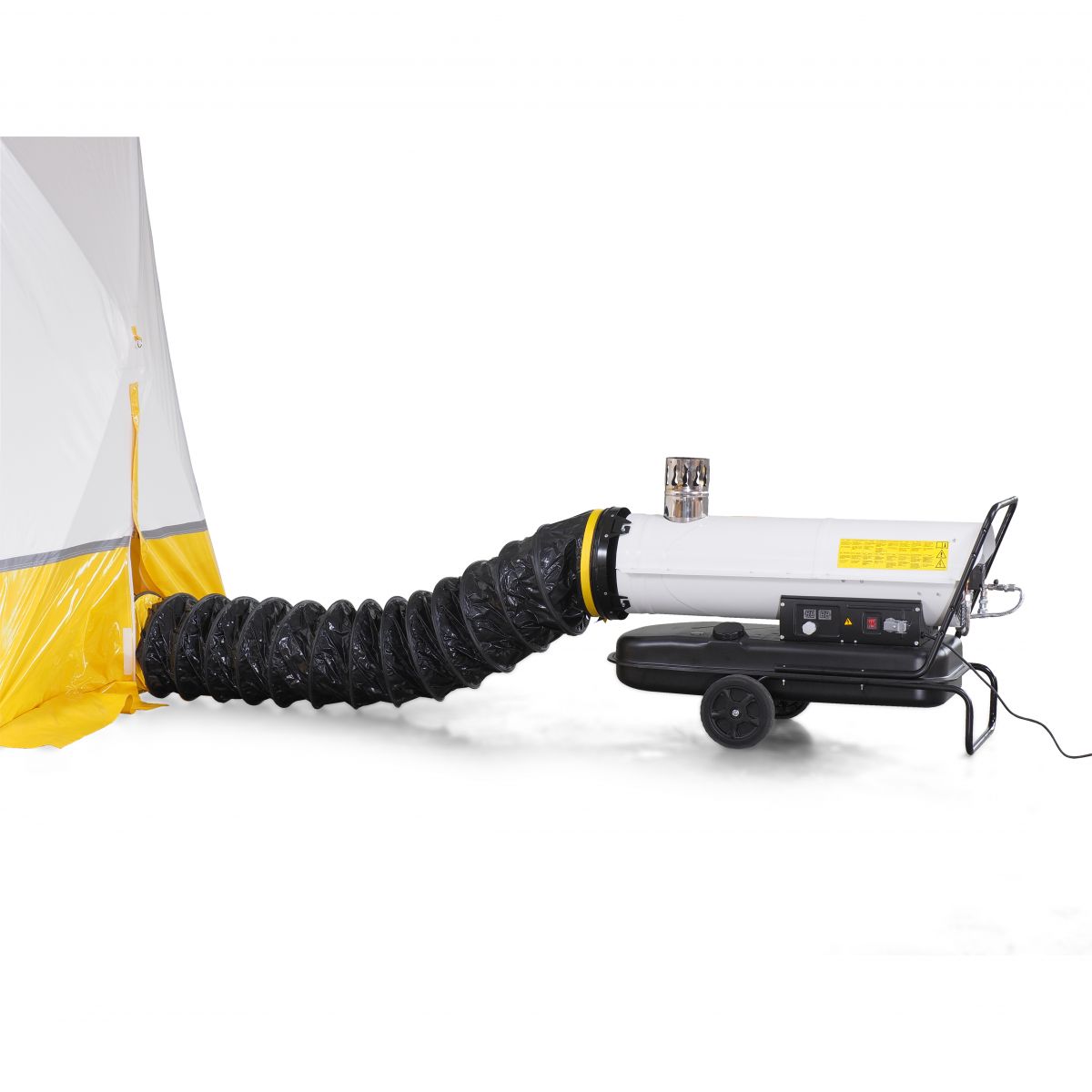 Two of the heating industry's most experienced exponents, Andy Gilman and Chris Winstanley, have again joined forces to form Climate Supplies Ltd.
Andy and Chris have been exhibiting at the Showman's Show for 25 years and are enormously excited at the prospect of revealing their new company to the events industry. As the name implies, Climate Supplies Ltd offer all things climate related; from an extensive range of portable heating equipment, to air purification, ventilation, portable cooling and all manner of related accessories.
From their stand on Avenue B, Climate Supplies will be exhibiting a selection of these products, with particular attention to the Trotec IDE Indirect Oil-Fired Heaters, for which Climate Supplies has a UK Supply Agreement. As you would expect, the IDEs will be sold with Ducting, Diffusers, Thermostats, Flues and Cowls and backed up by access to a range of "off-the-shelf" spare parts.
The Climate Supplies ethos is, however, built around the complete customer experience. Phil Halliday joins Climate Supplies Ltd in the role of technical engineer and will be offering on-site servicing and repairs for portable heating. If you have a portable heater, whatever the make or model, contact Phil for advice on servicing and maintenance, or to book a service visit.
Climate Supplies was formed to offer customers a different HVAC experience and more details as to the company's plans will be revealed in the coming weeks.