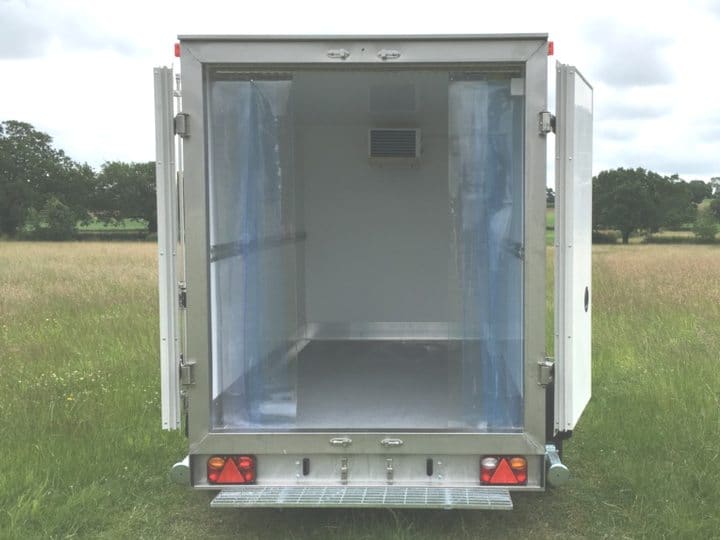 ColdTraila returns to Newbury Showground for The Showman's Show this October. A hirer of specialist refrigerated trailers to a variety of industries across the UK since 2003, the company moved into sales in 2004.
Over the years it has gained vast amounts of experience and involvement with manufacturers within the industry. Today, it is proudly one of the UK's largest suppliers of these trailers, building an excellent reputation and maintaining great relationships with its customer base.
Despite the uncertainty of the last 18 months, 2021 has been one of its busiest to date with 2022 set to be even busier. Offering up to 2,000kg of storage in up to 20 cubic metres of space, many of our trailers have the capacity to cater for a vast number of guests – meaning that providing sufficient food and drink at large events such as outdoor weddings and festivals becomes significantly easier.
As well as this many farmers now see farm shops, local food delivery and event hosting as a good option to generate extra revenue. Therefore, their requirements for large scale cold storage suddenly becomes necessary. All ColdTraila trailers are available for short-and long-term rental, which is ideal for farmers who do not own a trailer and need somewhere to store fresh produce.
The trailers are designed with energy efficiency in mind, making them a more sustainable option these days which is important for everyone. If you're interested in finding out more head to stand 177, Avenue C/G.