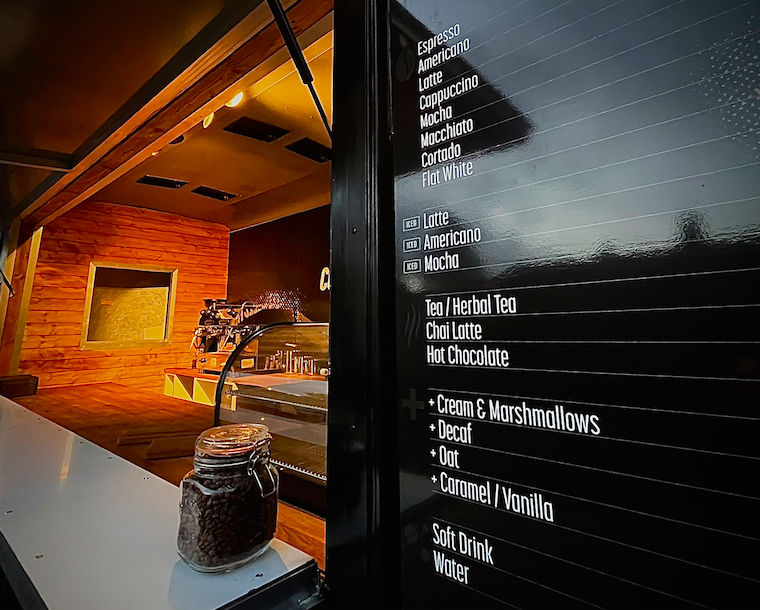 Collectors Coffee is an innovative and super-efficient coffee bar that's pushing the limits of what can be done in the world of coffee! With a strong focus on integrating its brand into the world of Web 3.0, it will be releasing its own NFTs, rewarding holders with a wide range of perks including FREE COFFEE, very soon!
For now, the converted horse box coffee and pastry bar is able to serve an impressive 200 freshly brewed coffees an hour, making it the perfect choice for film and tv sets, festivals and events that demand quick coffee in large numbers. Quick coffee does not mean a drop in quality as it offers a full barista coffee menu that ranges from a simple Latte to a Ristretto Shot Oat Vanilla Cortado. With its own blend of coffee, roasted in the Surrey Hills, you can be sure every coffee comes out perfect, in record time.
Visitors and exhibitors to The Showman's Show 2023 will be able to enjoy its wares, as it is planning to sell coffee and pastries at the show to keep everyone caffeinated, warm and happy! However, the Collectors Coffee team is also obviously a great place to meet event organisers and future partners/clients that might require a coffee trailer in the future.