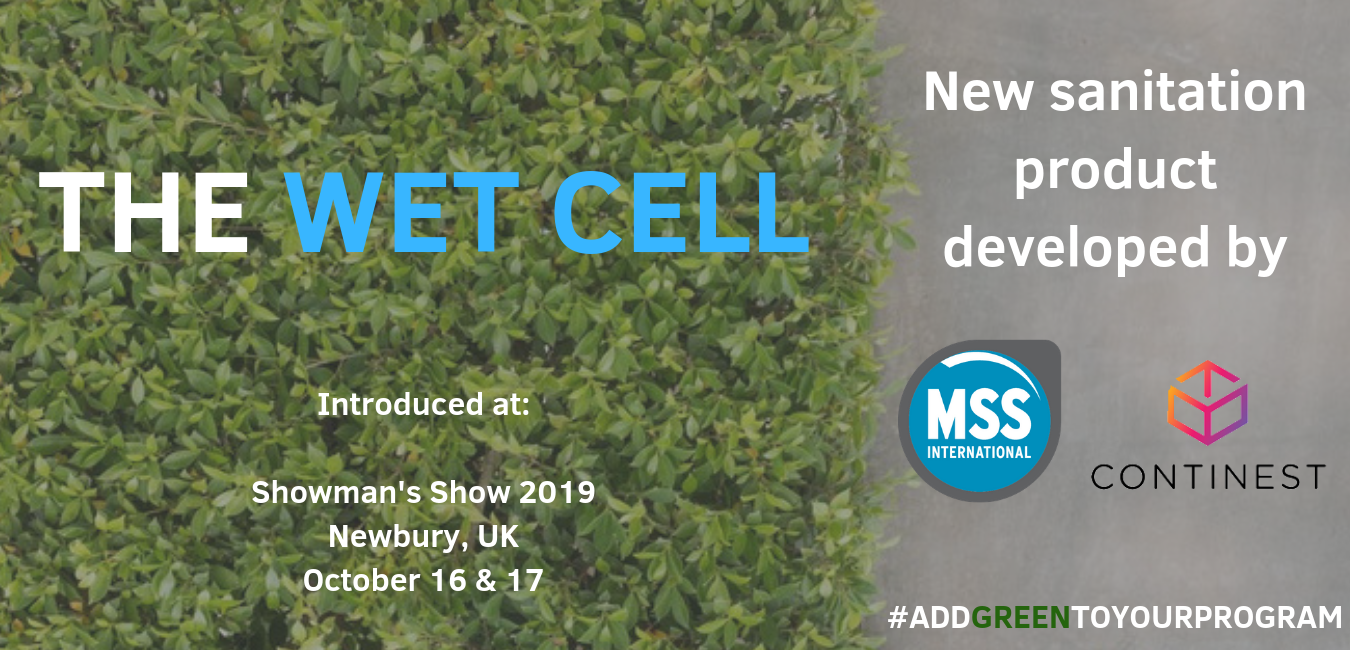 The Wet Cell is a new sanitation concept created by Continest and MSS International B.V. launching at The Showman's Show 2019.
Continest, a Hungarian based company, is known for the design, production and deployment of 10 and 20-foot foldable containers. 24 pieces of 10-feet containers or 10 pieces of 20-feet containers can be on transported on one truck. Whilst, MSS International B.V., a Dutch company, has built a reputation for delivering sanitation solutions such as the POP UP3 vacuum toilets, UReo urinals, ReFresh handwash stations and ReBoost showers. Much of its sanitation equipment for up to 10,000 people (toilets, urinals and handwash stations) can be transported on one truck.
Engineers from both companies teamed up to combine their knowledge, expertise and years of experience to designing the Wet Cell, as a solution to demands coming from multiple markets.
The Wet Cell is a sanitation unit that contains a toilet, a sink and a shower and can be connected to the 10 and/or 20-foot foldable containers of Continest, or used as a separate, standalone sanitation unit or a block of units. The Wet Cell needs a water, waste and power connection.
The foldable containers from Continest can also be interconnected, thus creating endless multipurpose solutions for temporary infrastructure demands and can of course also be combined with the other sanitation products from MSS International. This ensures a sustainable solution saving on transport costs, CO₂ emission, on water usage and wastewater production.
Continest containers and Wet Cell units can be equipped with a variety of accessories like heating, AC, solar panels/battery packs, even bullet and blast protecting panels.
In addition, the two companies will showcase their existing product portfolios and are looking forward to meeting visitors to the show. The field of operations for the products of both companies (sanitation and containers) is enormous; events, festivals, sporting events, dressing rooms, backstage areas, glamping, campsites, crew sites, offices, accommodation/pop up hotel rooms, storage facilities etc.