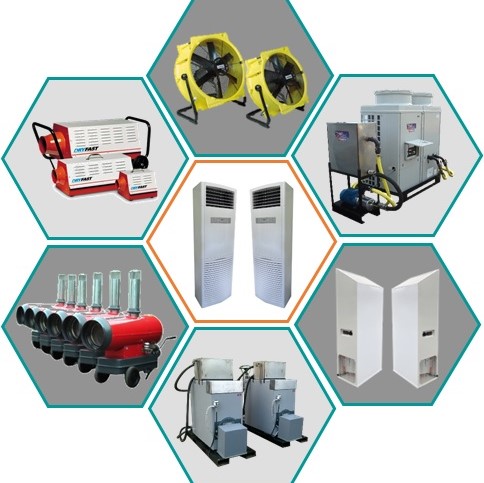 Air conditioning and heating specialists Cooling and Heating Solutions Ltd return to The Showman's Show this October and are offering a 10% discount for all orders placed at the show.
Whatever the event or site location…you can trust CHS to keep you and your guests comfortable!
Cooling and Heating Solutions have been involved in the Temperature Control business for over 40 years and the company itself has been trading for 25 years. It remains a "family run" business with a traditional attitude towards professionalism and five star, fast and friendly service…
We stock a wide variety of temporary and/or permanent Heating, Air Conditioning and Ventilation Equipment, available for both Hire and Sale.
We offer a nationwide service and have a wide range of units to choose from with instant despatch.
Please see our product range below: -
Indirect Oil-Fired Heaters
Electric Blower Heaters
Electric Cabinet Tower Heaters
Hot Water Boiler & Fan Coil Heating Systems
Heat Pump Water Chiller & Fan Coil AC Systems
Air Conditioners – Portable and/or Installed
Fans & Ventilators
Dehumidifiers
Please see our other Services below: -
Indirect Oil-Fired Heater Servicing & Repair
Installed Air Conditioning Systems Servicing & Repair
Portable Air Conditioner Servicing & Repair
Electric Blower Heater Servicing & Repair
10% Showman's Show Discount up for grabs!
Come and find us at the show in Avenue A!