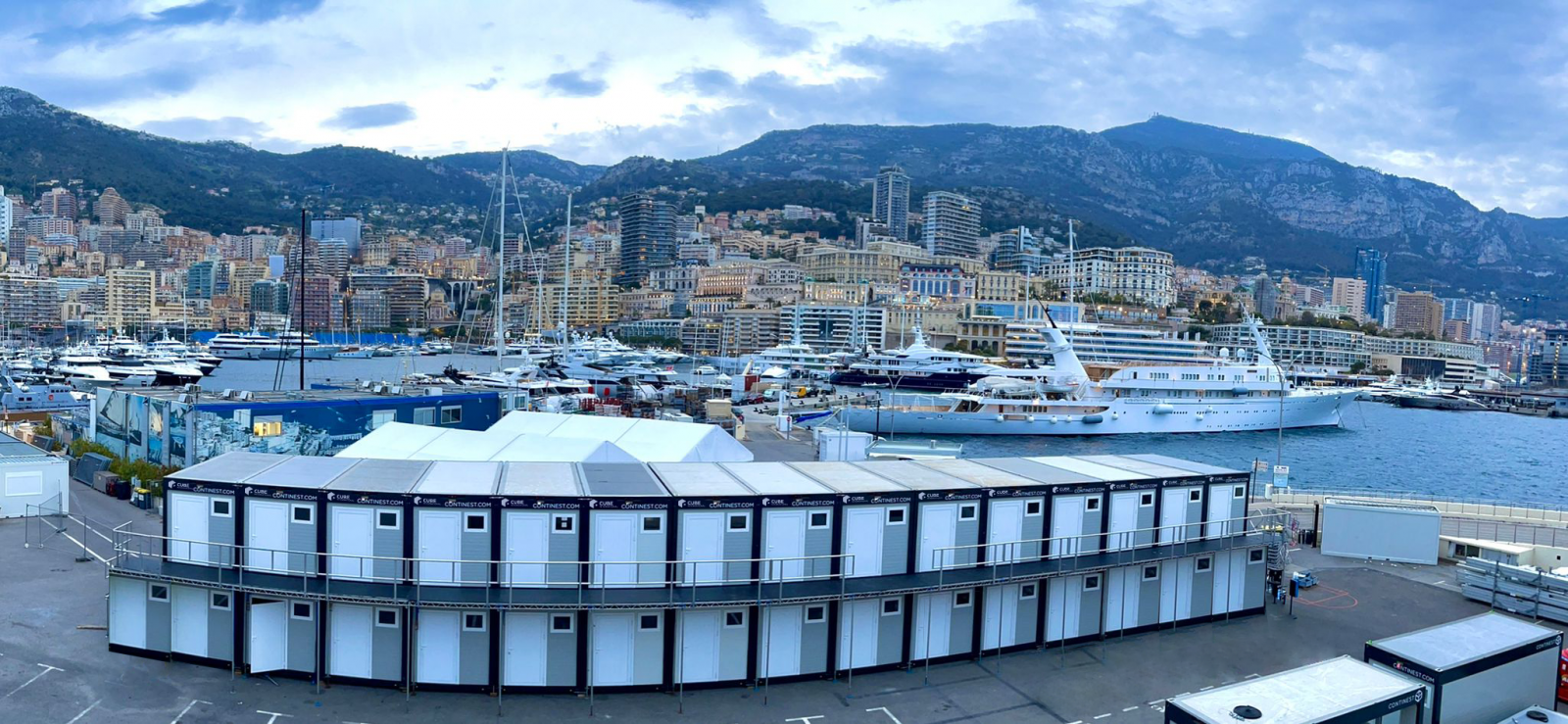 Cube Modular has had its busiest summer yet supplying portable buildings to events and festivals throughout the UK and beyond. From Formula E's iconic Monaco E-prix to the Chelsea Flower Show and The Commonwealth Games, the company has delivered over 1,000 units to more than 40 festivals, music concerts and sporting events.
Cube's award-winning foldable cabins have proved extremely popular with event organisers due to their sustainability. Folded flat and stacked for transport and erected on site in just a few minutes, these innovative units provide robust and flexible temporary infrastructure for any venue, enabling events to reduce their CO2 emissions by up to 80%, compared to using traditional fixed framed cabins.
This year the company has also expanded its range of portable sleeping accommodation, with the acquisition of Caboose pop-up bedroom units and Snoozy glamping pods. The Caboose fleet has provided crew and guests with luxury ensuite accommodation including showers and sun terraces at Brockwell Park, Download and Glastonbury Festivals, the Royal International Air Tattoo Show and The Big Feastival. The Snoozy glamping pod range has also been successfully installed at a number of events, with baby changing units and ticket office pods making their debut alongside the sleeping pod model.
After a very short breather, the autumn will see further big projects including a combination of retail units, marquees and shop fit at 21 venues for the rugby league world cup. Off season rental opportunities are currently being explored with production companies for the heated and insulated Caboose hotel solution. Email theteam@cubemodular.co.uk or phone 01905 955814 to find out more.