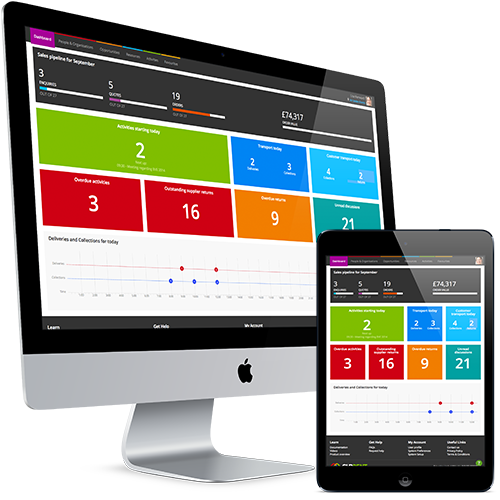 Current RMS is the leading provider of cloud rental management software with an all-in-one solution designed for the party and events industry. Current RMS is simple-to-use and hosted in the cloud, meaning you'll always be able to access your data, at any time, from anywhere, so you can easily manage any last-minute tasks when prepping your events!
Looking to provide your customers with beautifully created, customisable invoices, quotations and proposals? With Current RMS, you can do this all with a quick click of a button, so you can easily plan for the big day.
Its team of rental experts understand what hire companies need to run their business, and that's why Current RMS offers complete customisation of quotations and invoices, digital signature capture, and even powerful reporting of your centralised data, so you can view performance statistics and plan ahead.
Not only that, but you can also track your equipment through the inventory availability screen, manage your kits to ensure no key components get left behind and from there, you'll be able to schedule your people and bookings – all in one readable calendar.
With Current RMS, you'll always know exactly where your equipment is and when it's available, allowing you to provide quotes with confidence. Its equipment management works in incredible detail, ensuring all your kit arrives safely together when booked out, that means all components will be included in the booking and set-up list, and you can use the Current Companion App to scan products with a live picking list view – available on both Apple and Android devices.
If you are interested in viewing your overall business and asset performance, Current RMS can report on the status of multiple aspects of your business and also integrates directly with Xero, QuickBooks Online and Sage Business Cloud to make it even easier to collate your invoice transactions into your accounts package.
Current RMS is the only solution you'll ever need to manage your events business, so come and see the team at The Showman's Show 2023 and discover powerful cloud-based rental management software designed for party and events businesses, just like yours!