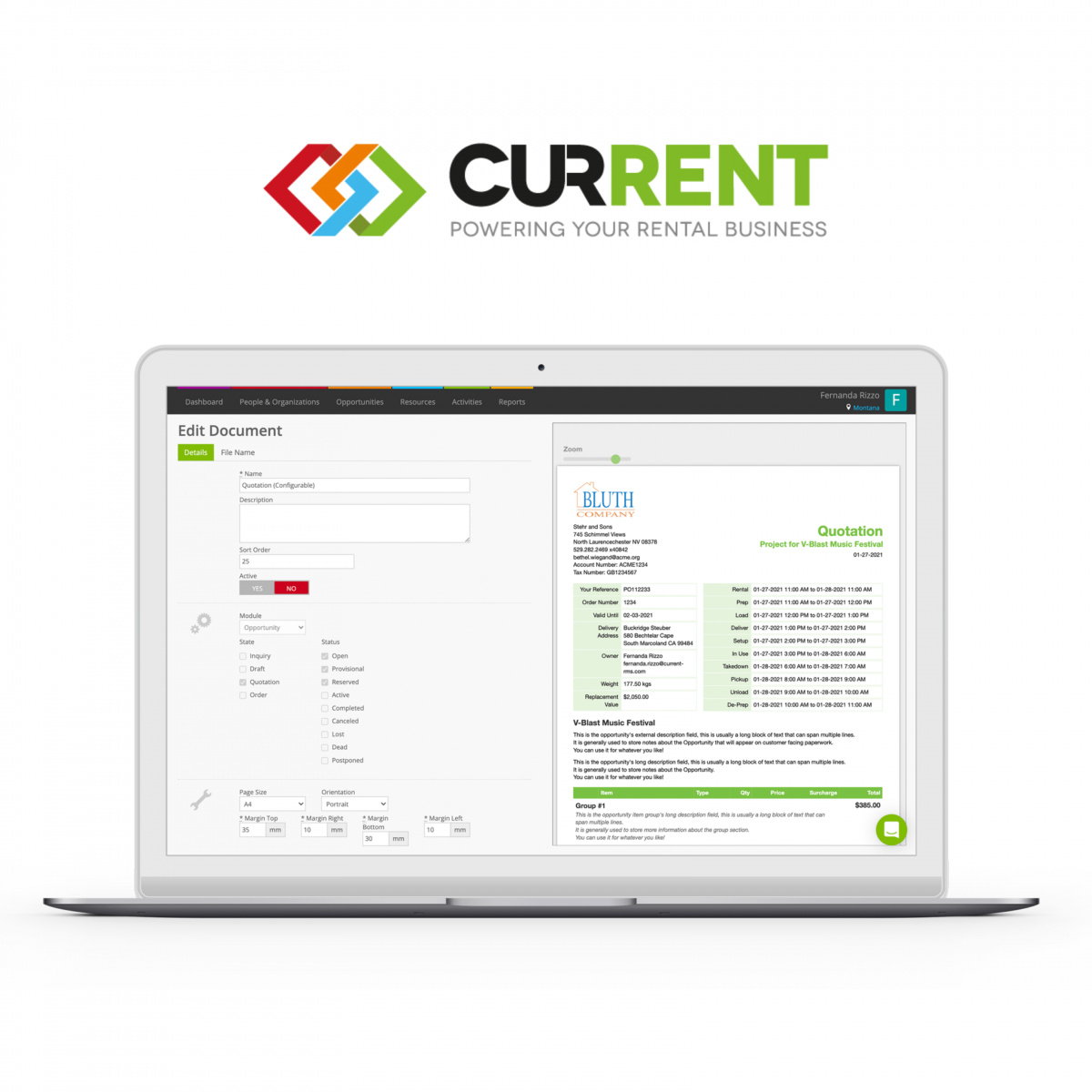 Current RMS returns to the Showman's Show! After an unusual 18-months, the Current RMS team have been working hard on releasing several new and exciting features to streamline rental processes even further as the events industry starts to open up again.
If you want to update the look and feel of your rental documents without the hassle of coding, Current RMS has enabled users to do just that with configurable documents. With this brand-new feature, you can use tick boxes and text boxes to change colours, content, logo placement and much more to continue delivery fantastic first impressions to your customers.
The team has also released its new WooCommerce integration that enables users to easily push their full catalogue of products from their Current RMS system to a WordPress website, saving time and reducing the need for manual entry!
Be sure you to and say hello to the team in the Exhibition Hall as there's so much more to see, including the new Companion App, which allows you Android users to use their device's in-built camera to scan kit in and out of the warehouse.