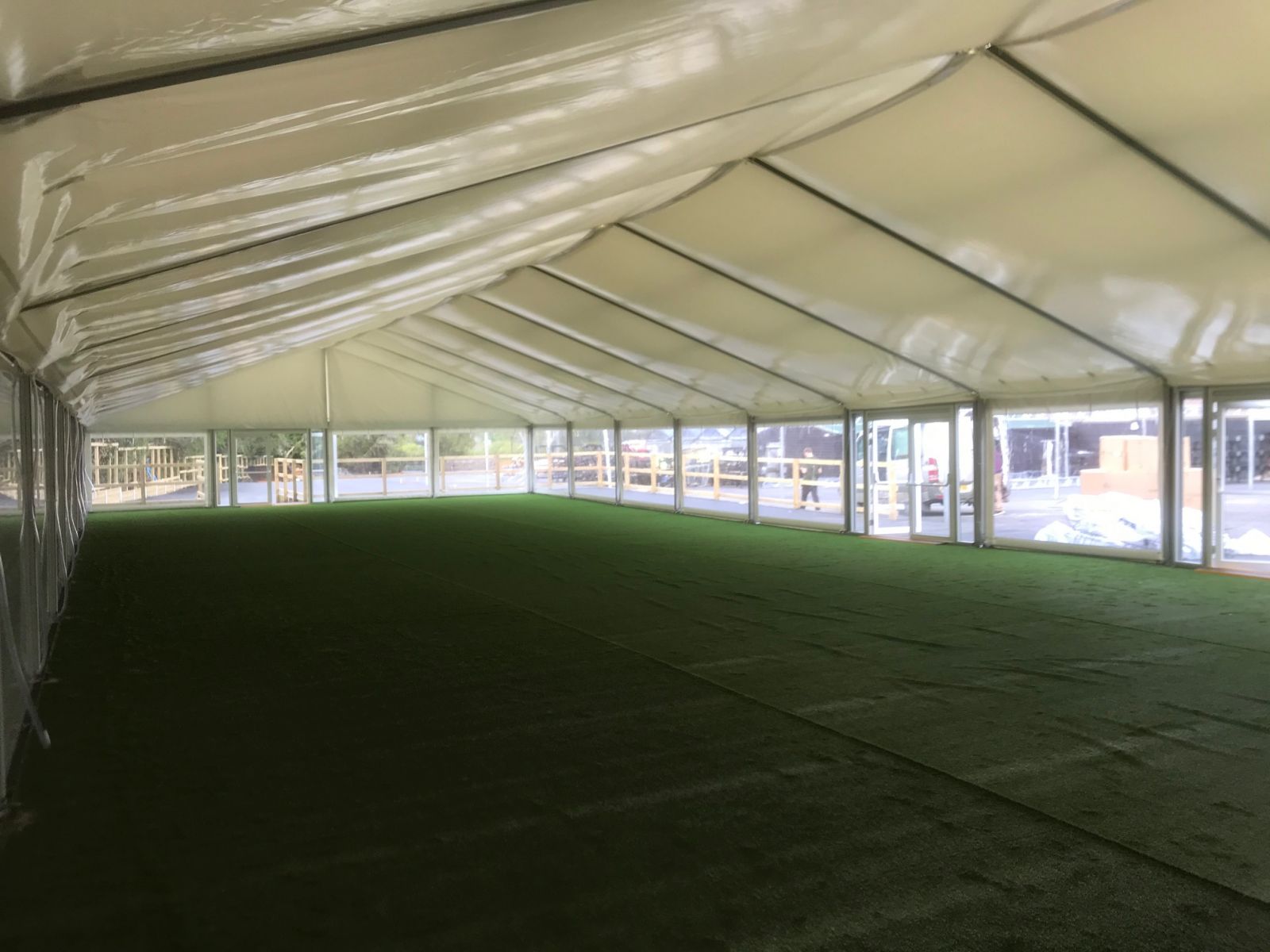 Long standing exhibitor Custom Covers is exhibiting on stand 19 in the Exhibition Hall. As the UK's largest marquee manufacturer, making and supplying marquee frames, covers and linings from its base in Southampton, the company is taking the opportunity to launch its Condensation Barrier system.
Heavy condensation has always been a problem for both semi and permanent marquees that get installed over the winter months. You set up a marquee the day before the event and the next morning all the linings are wet and when you switch the heating on you get unwelcome precipitation; we have come up with a solution:
The Custom Covers condensation barrier fits on the inner track of our 4-channel system, this creates an air gap between the outer and inner sheets which reduces the condensation. This air barrier provides insulation to the inner roof sheet, significantly reducing the temperature difference across the inner skin. As a result, any warm damp air in the structure is not touching PVC at the outside air temperature and thus a significant reduction in condensation is achieved.
Where condensation occurs on the underside of the outer sheet, this is caught by the inner sheet and led to an integral gutter at each eave. It is then discharged via a built-in down pipe. The whole system minimises any condensation within the structure.
In addition, the twin layers of PVC, with their associated air gap, will increase the structures' insulation. Typically reducing the U value from 5 to 2.5W/m2 K. This U value is a measure of the heat loss through the barrier, with a lower number being better.
The Custom Covers Sales team are looking forward to catching up with everybody.