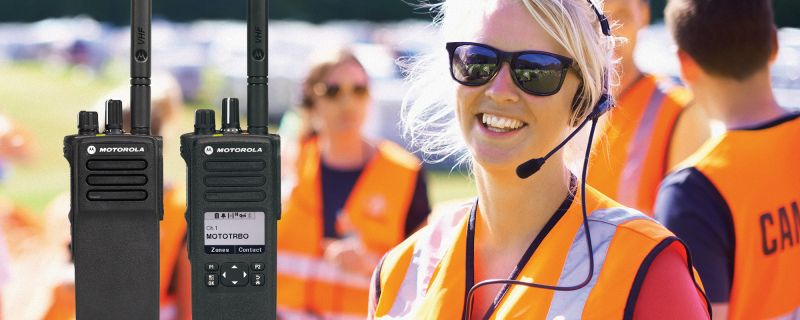 Delivering radio communication solutions to shows and events for 35 years, DCRS has a wide range of equipment and an impressive client list.
Steve Luscombe, DCRS' managing director tells us:
"Events have widely dispersed staff and visitors, this calls for event two-way radio, offering you real-time communication to ensure everyone can be in contact. Cellular networks are often strained with sparse connectivity and can prove unreliable. We offer tailored two-way radio equipment and solutions to help you have an immediate dialogue between staff of all levels to help events run seamlessly.
It's great to see the industry bouncing back after the challenges of the last few years. That's definitely translating into orders and a busy summer ahead. We're already at 75% capacity for June and completely fully booked for July which is busiest month for events that I can remember. With a shortage of radios across Europe and the long lead times from manufacturer's that we're seeing for new equipment to arrive we're encouraging all our customers to place orders for their August events now to avoid disappointment."