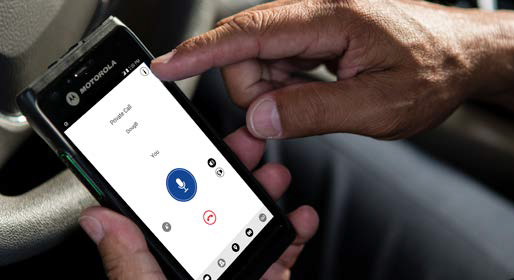 To assist and help the events and hospitality sectors at this difficult time, for a limited period DCRS has reduced its weekly hire rates! Where equipment is shared, it is offering free audio accessories so that each user can have their own accessory rather than shared radio equipment. Of course, all equipment is thoroughly and hygienically cleaned before every hire.
Wave PTX is a cost-effective alternative for events that would normally need costly repeater installations which may be required to give you wide area coverage.
Push to talk (PTT) is no longer only for two-way radios. Group communication can now include those who rely on smartphones and broadband devices as well as two-way radios. WAVE PTX is a network independent multimedia communication subscription service that instantly connects your team at the push of a button.
WAVE Radio TLK 100
The new WAVE broadband radio is here! All the ruggedness, reliability, and instantaneous Push-to-Talk (PTT) capabilities you would expect from a Motorola Solutions device with the added benefit of operating on a 3G/4G or Wi-Fi® network right across Europe. It is ready to go wherever your workers do and delivers distraction-free voice communication. Perfect for multi-site mobile workgroups.
Key features:
Easy to use and manage
Built for the job
Europe Wide Push-to-Talk
WAVE PTX TLK 150
Get your team up and running quickly. Combine the broad coverage of a Europe-wide broadband network with the ease of push-to-talk radio communications. Safely operate while driving with one button push-to-talk. Manage talk groups and subscriptions in real time. Increase coverage, connections, and productivity without expanding infrastructure. There's no costly or time-consuming spectrum licensing, or manual programming required.
Key features:
Private and group push-to-talk
Over-the-air device management
4G LTE, 3G and Wi-Fi connectivity
GPS location tracking
Loud and clear audio
Real-time presence
Bluetooth® enabled
12V/24V dual voltage support
WAVE mobile app broadband PTT
Turn your phone into a broadband Push-To-Talk (PTT) handset with the WAVE Mobile Application and get instant communication anywhere you have broadband service. By extending instantaneous group communication to users on smartphones and tablets as well as two-way radios, the WAVE Mobile Application provides connectivity without limits.
Key features:
PTT Communications
Integrated Messaging
Mapping and Location
Streaming Video
SafeGuard Package
Real-Time Presence
WAVE Dispatch
Simplify day-to-day operations with WAVE Dispatch. Log in from any internet connection and get access to all the communication tools you need to manage your resources and coordinate an effective operation. Regardless of location, with WAVE Dispatch you are just a click away.
Key features:
Voice Dispatching
Integrated Messaging
Location and Mapping
For further information or a free no obligation quotation then please feel free to contact us on 0800 043 2688 or email us at sales@dcrs.co.uk.