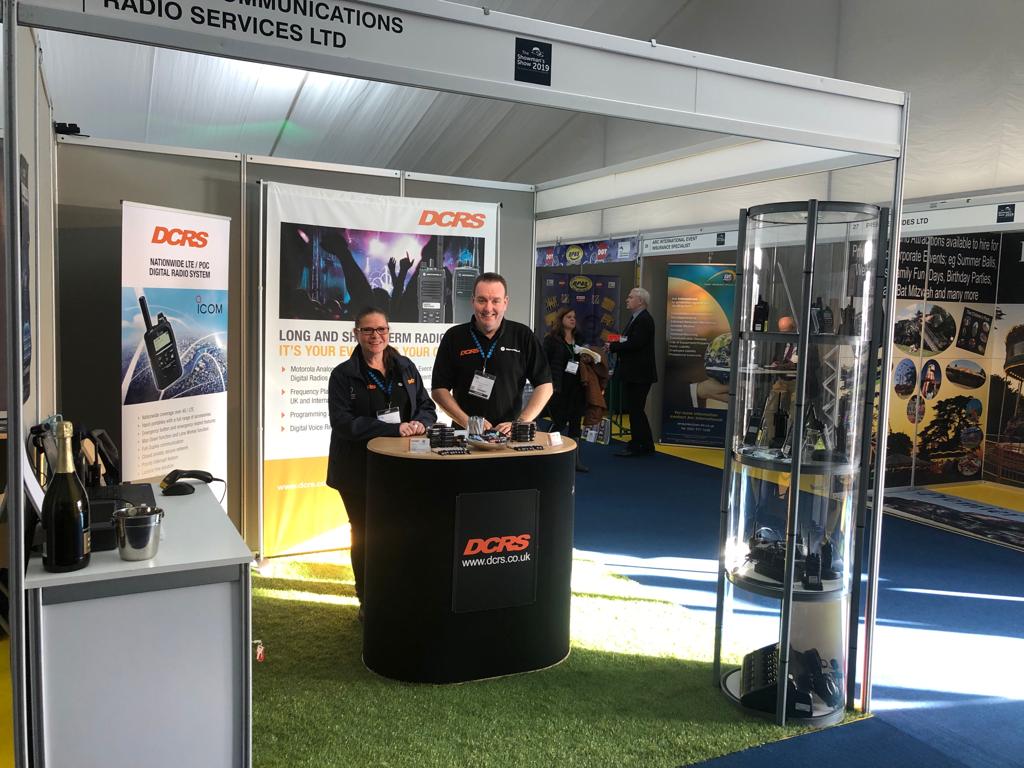 DCRS will return to The Showman's Show's exhibition hall this October to showcase why it is one of Europe's leading providers of voice and data two-way radio communication products and applications to clients. Offering hire, sales and servicing, technical excellence, accreditation's for quality assurance, health and safety and product support ensures that DCRS can offer exceptional client service.

The dedication to its clients' needs and commitment to delivering pioneering technology continues to enhance the company's reputation within the sector and is further strengthened by the product manufacturers it supports; Motorola, Hytera, Kirisun and ICOM who are all known for their outstanding reliability, quality and expertise. Utilising its vast experience within the two-way radio communications industry, its dynamic product range provides the best solutions for you and your business.
Specialising in supplying major outdoor events and exhibitions, DCRS offers radio communication systems on a short-term hire basis. During The Showman's Show 2022 it will be showcasing the entire range of Motorola radio equipment,this includes: voice recording solutions, a radio allocation system, and a range of nationwide coverage POC radios. Ray Moore and Steve Luscombe will be available to meet both new and existing customers and to discuss any requirements you may have.